It was nonsensical to misinterpret Mahama's 'do or die' comment - Chief
The chief of the Challa traditional area in the Oti Region, Nana Kennewu Chederi II, has said it was "nonsensical" for critics to misinterpret former President John Mahama's 'do or die' statement in relation to the 2024 election as a call for bloodshed.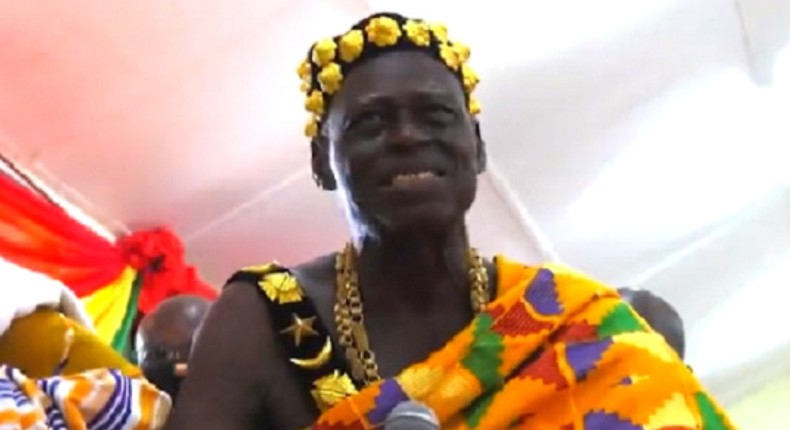 He said the "detractors" of Mahama hastily concluded that the comment was to kill.
He made this known when Mahama paid a courtesy call on the chiefs and queen mothers of Oti region, as part of his 'Thank You' tour and said: "Mr. Mahama, if you were not to be God-fearing, and had chosen to cling tenaciously to the tenets of power, you would have unexpectedly plunged this dear nation of ours, into an unparalleled state of pandemonium or simply into a state of higgledy-piggledy which would have been too nasty to contemplate when the people's verdict in the 2020 general election was simply trodden upon and shamefully stolen."
Ahead of the 2024 general elections, he said Mahama will win "with the unflinching support of the stalwarts of the great NDC and the numerous loyal activists and supporters of the country."
He said "When last you made mention of 'do or die', your detractors hastily arrived at the conclusion that that was a sanguinary language and that you may turn to be a sanguinary ruler.
"Please don't take into consideration that nonsensical remark. When you were the president a short while ago, how many people did you kill?"
He added: "How many soldiers did you send to the polling stations during election time to terrorise and kill? You have the right to express your views."
JOIN OUR PULSE COMMUNITY!
Recommended articles
We'll vote on every decision in Parliament; no more consensus - Minority
Adulteration of petroleum products: 10 BOST workers to be sacked
You are ignorant - Asiedu Nketia tells NPP MP who called for his expulsion from Parliament
You'll spend Christmas without dumsor – GRIDCO assures Kumasi residents
Govt to reduce e-levy from 1.75% to 1.5% - Afenyo Markin
2022 Budget brouhaha: Minority unhappy with First Deputy Speaker
Akufo-Addo leaves Accra for conference of Black Caucus in US
Bench warrant for Madina MP's arrest is unconstitutional - Agalga
Practice of LGBTQ at Wesley Girls' and Mfantsiman SHS getting worse – Foh-Amoaning