Lariba Abudu appointed as new Gender Minister
The Member of Parliament for Walewale, Lariba Zuweira Abudu has been appointed as the Minister-designate for gender, children and social protection pending Parliamentary approval.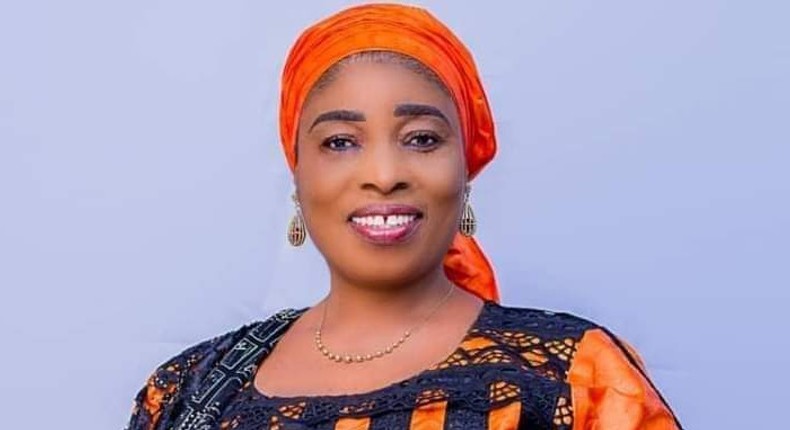 President Nana Akufo-Addo nominated the deputy gender minister for the substantive position on Tuesday, August 2, 2022.
"President Akufo-Addo has also nominated Francisca Oteng Mensah, Member of Parliament for Kwabre East, as Deputy Minister-designate for gender, children and social protection, subject to the approval of Parliament," a statement signed by the director of communications at the Office of the President Eugene Arhin said.
The President is hopeful that Parliament will expedite the approval of his nominees for this important Ministry, so they can assist in the effective delivery of his mandate for his second term in office," a statement signed by the Director of Communications at the Office of the President, Mr. Eugene Arhin, said.
President Akufo-Addo terminated the appointment of Sarah Adwoa Safo last week, with immediate effect.
A statement from the presidency signed by Mr Arhin on Thursday, July 28, 2022, said: "In accordance with article 81 (a) of the Constitution, the President of the Republic, Nana Addo Dankwa Akufo-Addo, has revoked the appointment of Hon. Sarah Adwoa Safo, MP for Dome Kwabenya, as Minister of Gender, Child and Social Protection with immediate effect".
The President's decision comes after Parliament's Privileges Committee recommended that the seat of the Dome Kwabenya MP be declared vacant for her protracted absence from the House without permission from the Speaker.
The majority of members on the Committee are in favour of that decision against those who recommend otherwise.
Portions of the report read: "…The majority was of the view that Hon Sarah Adwoa Safo failed to take advantage of the numerous opportunities and facilities offered her to provide a reasonable explanation to the Committee with regard to her absence without leave".
A few days ago, Ms Safo said the NPP cannot give up on anyone as every single person and vote is needed to enable the party to retain power.
She, therefore, urged the leadership of the party to work to maintain a united front so they break the eight-year power-swing jinx.
Get our Top Stories delivered to your inbox
Recommended articles
The so-called fight against galamsey by the Akufo-Addo/Bawumia government is a scam – NDC
The Ghana Live story: Fastest growing media house celebrates 3rd anniversary
5 reasons why this year's Christmas will be dry in Ghana
I can't accuse Wontumi of galamsey because I don't have any evidence - Ogyeahohoo Yaw Gyebi II
Man who abused 3-year-old child mercilessly in viral video arrested
Dam spillage: Flooding in Weija is a warning to encroachers on waterways — GWCL
You're giving us headache; what's stopping you from resigning? -Kpebu asks Akufo-Addo
Akufo-Addo must resign; he's shown incompetence on galamsey - Martin Kpebu
Security man arrested for resigning after stealing money from church's offering vault