The Rector of the Ghana Institute of Management and Public Administration (GIMPA), Prof. Philip Ebow Bondzi-Simpson, is advocating for an amendment to the constitution in order to bar Members of Parliament from being appointed as Ministers.
According to him, individuals who serve as both MPs and Ministers are unable to efficiently deliver their duties.
Prof. Philip Ebow Bondzi-Simpson made the comment while speaking at the maiden Constitution Day lecture.
He said burdening one person with the responsibility of handling these two keys positions impedes development.
In his view, Ghana is so hungry for development that the country cannot afford to be deficient in any sector due to the divided attention of an appointee.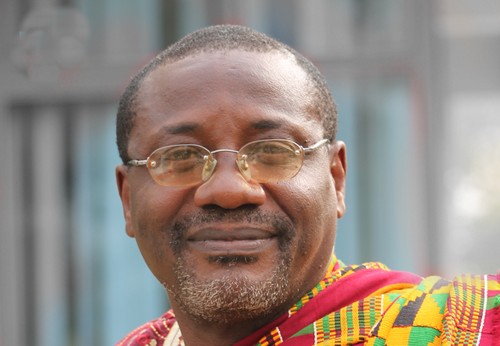 "I believe that MPs should not be ministers. Not that there is not a good case for MPs being ministers because in some democracies we do have that but how has it worked," the GIMPA Rector quizzed.
"There is so much business to be done in a country that is hungry for development and I even suggest that there are so many competent people out there if you choose to be MP, that is what you chose to do for four years, go and do MP work."
In his view, MPs should be allowed to focus on the core mandate, adding that there are equally competent people who could handle the various Ministerial positions.
"There are so many other committed people out there. If you choose to be MP, that is what you chose to do for 4 years. But focus on that, be compensated for it and do the work. But don't encumber MP position and encumber Minister position and you are not doing both well. This is the case of serving two masters and despising one. And we know which one will be despised. So the country should move in that direction," Prof. Bondzi-Simpson stressed.
He, therefore, wants an amendment to Article 78 (1) of the 1992 constitution which allows for some Members of Parliament to be made Ministers of State.