He said if the President claims times are hard, he should show leadership by reducing the size of his government.
"Reduce the size of government in terms of personnel and ministries. We have too many ministers for a small country like Ghana", Franklin advised.
READ ALSO: Attacking Otabil over Capital Bank collapse "offensive"-Franklin Cudjoe
He told Starr FM that: "Obviously, flee from shady contracts like KelniGVG and StarTimes. Re-order all your promises and disown those we advised add nothing to the kitty- for instance the alarmingly dangerous and vault-robbing creation of new regions 5. Please reduce taxes on businesses".
"Control the perfidy and its collusive entrapment with financial plunder that has engulfed many public boards and their management."
Franklin Cudjoe and his IMANI cohorts have been on the necks of the Akufo-Addo led administration for a while for what they term as some costly mistakes they are doing especially at the Communications Ministry.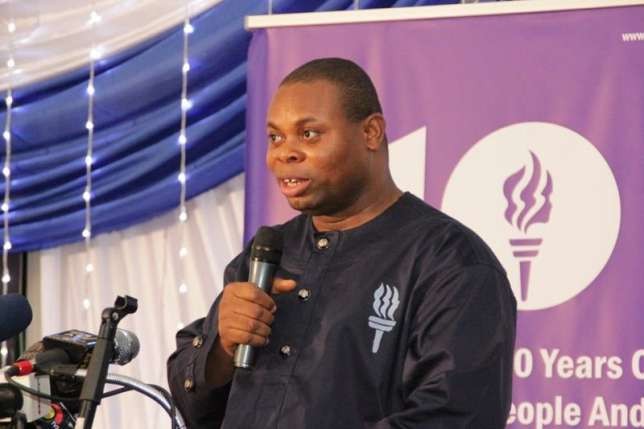 Franklin Cudjoe
President Akufo-Addo, in New York on Monday, said the depreciation of the local currency, Cedi, and conceded that things are difficult in Ghana but his government is working to resolve the economic hardships."We have to approach the foreign exchange matter medium to long-term by expanding our supply base, that's not a crisis…they're difficulties the system would be able to accommodate…", he conceded.