Ex-US president, George H.W. Bush, dies at 94
He is reported by the US media to have died on November 30 from SPECIFIC MEDICAL CAUSE OF DEATH, the Washington Post reports.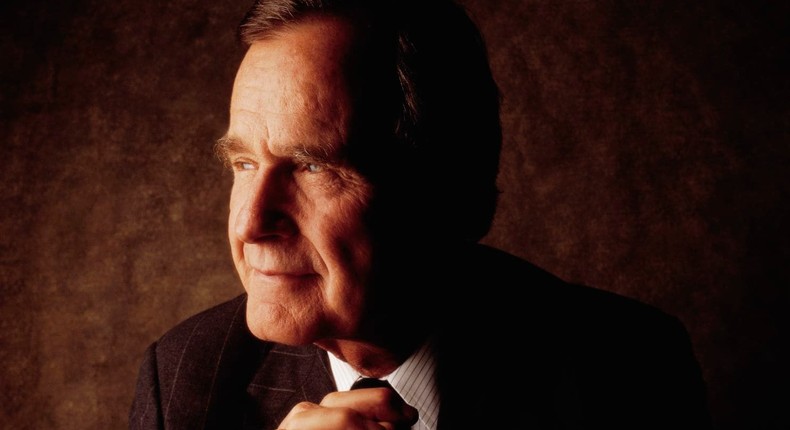 George H.W. Bush, the 41st president of the United States (USA) has died aged 94.
He had been hospitalized for low blood pressure and fatigue in May, a week after arriving in Maine to spend the summer.
The father of the 43rd president of the US, George Bush Jr, served as the president of America for fours having previously been the vice president for eight years.
He also had a lifetime of public service — as a young Navy pilot in World War II, Texas congressman, CIA director and a vice president to Ronald Reagan.
His wife of 73 years, Barbara Bush, died on April 17.
Get our Top Stories delivered to your inbox
Recommended articles
Judges are not above the law; they can be criticized – Hassan Ayariga
Three more students arrested in connection with Katanga, Conti riots
We didn't issue Aisha Huang's return visa – Ghana Ambassador to China
UEW - Students protest over discrepancies in their results.
World Bank vindicates Bawumia over impact of Mahama's energy sector contracts
Policeman sentenced to life imprisonment for shooting football fan to death
10 secondary schools take up projects on transforming waste into reusable products
Man sets world record by driving 16 kilometers in reverse in under 30 minutes (videos)
Law entrance paper leaks: Dissolve General Legal Council immediately — Dafeamekpor