Daniel Bugri Naabu has sent to the Aliu Mahama Sports Stadium his mangled V8 that was recently involved in an accident.
READ MORE: Northern region NPP delegates vote in keenly watched poll
To rebuffed claims by his opponents, the mangled vehicle, which is supposed to be at the police station, has been brought to the venue of today's delegates conference expected to elect new party executives in the region.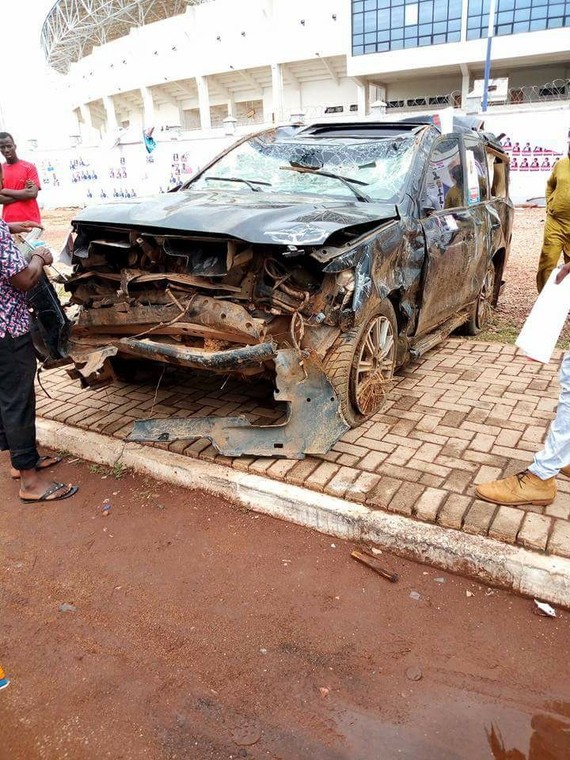 The chairmanship race is a two-horse race between incumbent Mr Naabu and Alhaji Mohammed A. Baantima Samba. Others in the chairmanship race are Ahaji Abdallah Hindu, Alhaji Musigu Sibawey and Amadu Inusah Dagomba.
The incumbent regional Secretary, Sule Salifu, is also seeking re-election, with the incumbent youth organizer, now vying for the organizer position.
READ MORE: NDC to hold 'mother' of all unity walk in Kumasi
The police in the region have assured of adequate security while urging party executives and delegates to comport themselves.