Three military officers have been detained by the Military High Command for allegedly extorting money from illegal miners.
READ ALSO: Homosexuality:
The Military High Command has subsequently suspended them from their duties with the Operation Vanguard team.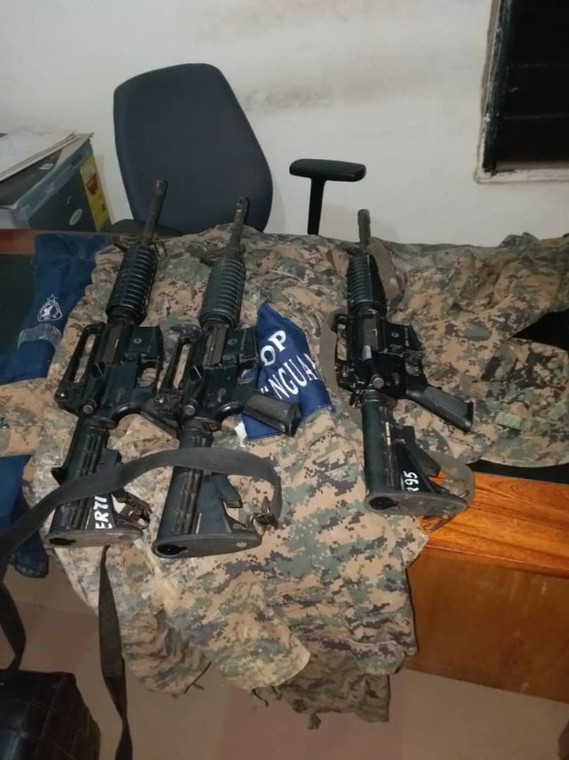 A statement signed by Director of Public Affairs of the Ghana Armed Forces, Colonel Eric Aggrey-Quashie, said the three soldiers have also been placed under arrest.
"Detailed investigations are being conducted into the case and stern disciplinary action would be taken against them if found culpable," sections of the statement read.
It added: "The Military High Command wishes to assure the general public that under no circumstance will it condone such unprofessional conduct by any member of the Ghana Armed Forces.
"In the meantime, personnel on Operation Vanguard would continue to perform their assigned tasks to ensure that the mandate is achieved."
READ ALSO: In Ghana:
The Operation Vanguard task force was set up last year by government to help fight against illegal mining, popularly known as galamsey.
Although the task force has been able to arrest a couple of recalcitrant illegal miners, there have been numerous allegations of some officers conniving with the illegal miners.
The arrest of three members of the task force is definitely set to raise more concern about the commitment of officers to fighting the cancer.