Quiz: Lets see how honest you can be in this time of economic hardship?
It is said that you can only be sure that you're an honest person unless you're faced with a juicy temptation. Take this quiz to test your honesty.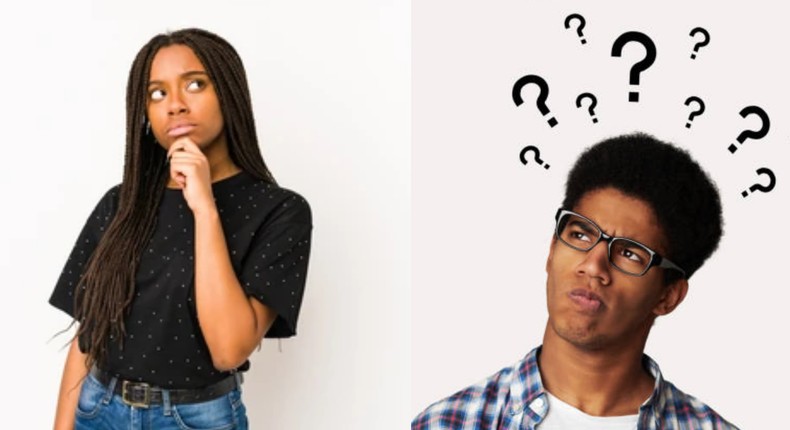 If you found a bundle of cash on the street with bystanders a short distance away?
I will pocket it with alacrity
I will ask the people around if it was theirs
If your partner calls you at a time you were in bed with another man or woman?
I will tell him or her that I'm sleeping with a side chick
I can't be truthful to him or her in that situation
If you received double salary from your employer?
I will draw the company's attention to the error.
It's God that has answered my prayers.
Your bank account has been credited with a huge unexpected money?
I have to withdraw it quickly before they find out
I will contact the bank. I may be rewarded for that gesture
You visited an ATM and find loads of cash on the floor with nobody in sight?
I will look around carefully, ensure there's no CCTV camera, then I fetch the cash and run away
I will notify the bank whose ATM it is.
You got to work only to realise that you left your phone at home, and your partner knows the password?
I will quickly take an Uber or Bolt home to pick the phone before she reads my messages.
I wouldn't mind if the absence of the phone would not affect my work.
JOIN OUR PULSE COMMUNITY!
Recommended articles
Chief sentenced to death by hanging for ordering the killing of boy accused of wizardry
Mentally challenged woman kills young man at Kwame Nkrumah interchange
'I didn't mean to disrespect you' – Kizz Daniel apologises to Tanzanian fans, offers free show
Watch: Kylian Mbappe can't hide Messi frustration despite PSG win against Montpellier
BBNaija 7: Three ladies are interested in me but I'll consider Chichi- Deji tells Big Brother
Kizz Daniel released from Police custody in Tanzania
Barcelona offer up three first-team stars to Chelsea
I was poisoned on set, Ghanaian Nollywood actor Enoch Darko reveals
10 Ghanaian celebrities and their spouses that will make you believe in love again