The Upper East Region has recorded a total of 305 road crashes with 171 persons injured and 51 deaths from January to November in 2017, as against 389 crashes, 260 injured persons and 90 deaths in 2016.
The Upper East Regional Planning Officer of the National Road Safety Commission (NRSC), Mr Denis Yeribu said nine persons out of 24 pedestrians who were knocked down by vehicles died.
READ MORE: Scores injured in grisly Tumu road accident [Photos]
He said about 55 percent of the vehicles involved in the road crashes were motorbikes and 45 persons out of the 51 deaths recorded this year were men.
"The Commission has intensified its outreach programmes to many people including teachers, drivers, educated people, potential road safety ambassadors as well as schools, churches, mosques and the communities especially crashes prone areas and it has yielded positive results", he said.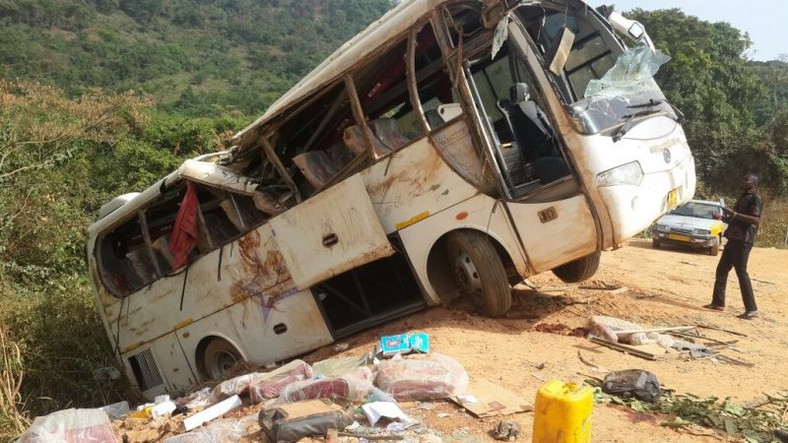 READ ALSO: Six killed in Suhum-Nsawam minibus and container crash
Mr Yeribu said recklessness, speeding, overloading, and alcoholism were major causes of road crashes in the region and revealed that there were over 80 drinking spots along the principal streets of Bolgatanga Municipal alone in the region.
He called on drivers to do their best on the road to ensure that the lives of people were protected since every life was precious and important for the country's development.