Boxers seal deal for mega fight
Amir Khan has signed the deal which his lawyers have sent to Pacquiao's promoter Bob Arum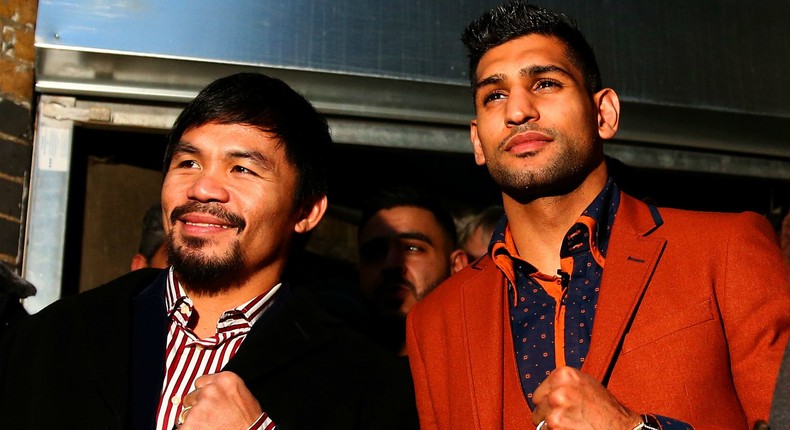 According to Daily Mail, Khan has been looking forward to fight Filipino after his unsuccessful quest to face Floyd Mayweather.
Khan has signed the deal which his lawyers have sent to Pacquiao's promoter Bob Arum.
"Our paperwork went off to Arum on Friday and every point is covered," father of Khan, told Daily Mail.
"The location is definitely the US. The date in April may vary by a week or so but April is the month."
The fight which will be Pacquiao's last will hold on April 9 in Las Vegas.
After the fight, Pacquiao will begin campaign for his election as a senator in the Philippine.
JOIN OUR PULSE COMMUNITY!
Recommended articles
Atletico pinned back by Levante after conceding two penalties
Insigne penalty double takes Napoli back to Serie A peak
Insigne penalty double takes Napoli back to Serie A peak
Barcelona closing in on Xavi to rescue falling giants
Hollywood stars Reynolds and McElhenney reveal Premier League goal for Wrexham
England and Austria to kick off Euro 2022, Netherlands drawn with Sweden
Despite Barca talk, Xavi insists he's focused on Al Sadd
England and Austria to kick off Euro 2022, Netherlands drawn with Sweden
Cristiano Ronaldo announces partner expecting twins