Black Stars drop to 61st in latest FIFA ranking
Ghana is no longer among the top 10 teams in Africa after dropping to 61st in the latest FIFA World Ranking.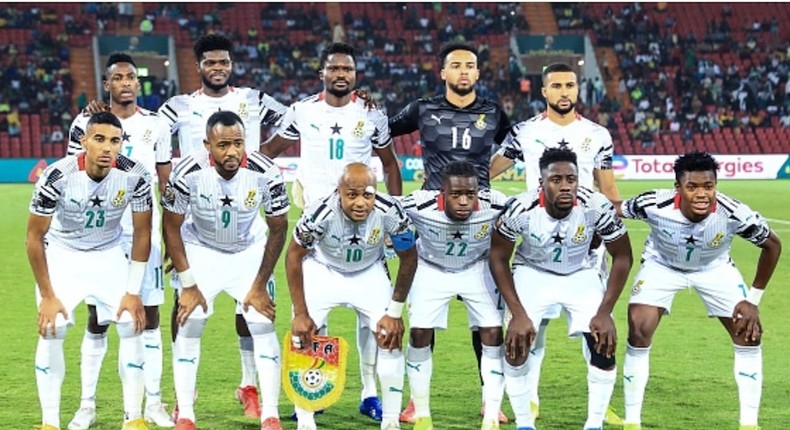 The Black Stars were ranked 60th in the last ranking before being involved in two international friendlies in November.
Otto Addo's side suffered a disappointing 3-0 defeat at the hands of Brazil, but recovered to record a narrow 1-0 victory against Nicaragua.
However, the results from the last international window appear to have had very little impact on Ghana's position in the FIFA ranking.
The Black Stars have dropped from 60th to 61st, which also sees them lose their status as one of the top 10 ranked teams in Africa after dropping to 11th.
Senegal remain the highest-ranked team on the continent, with Morocco, Tunisia, Nigeria and Algeria make up the top five.
Meanwhile, Egypt, Cameroon, Mali, Ivory Coast, and Burkina Faso complete the top 10 places, respectively.
In the global ranking, Brazil continue to lead the pack, with Belgium, Argentina, France and England making the top five.
Ghana still remains the lowest-ranked team heading into the Qatar 2022 World Cup, where they're paired against Portugal, Uruguay and South Korea in Group H.
More from category
'Me and my family see our future in Germany' - Black Stars coach Otto Addo resigns after the World Cup elimination

You can laugh at us but you didn't see a quarter of Qatar – Dumelo mocks Nigerians

Black Stars eliminated from the 2022 FIFA World Cup after 2-0 defeat vs Uruguay
Recommended articles
'Me and my family see our future in Germany' - Black Stars coach Otto Addo resigns after the World Cup elimination
You can laugh at us but you didn't see a quarter of Qatar – Dumelo mocks Nigerians
Tears of Luis Suarez compensate Ghanaians in 2-0 Black Stars' defeat
World Cup Day 13 Live Blog - Cameroon vs Brazil, Serbia vs Switzerland
Ghanaian supporters clean stadium after Uruguay defeat
Qatar 2022: Super Hwang strokes Korea into the round of 16
Suarez hurts Ghana at the World Cup again as Uruguay beats Black Stars 2-0
Ghanaians jubilate despite Black Stars' loss against Uruguay
Player Ratings: This is how the Black Stars fared in their shambolic loss to Uruguay