I am proud to be a Ghanaian: Mario Balotelli
The OG Nice striker has a soft spot for Ghana despite choosing Italy over the West Africans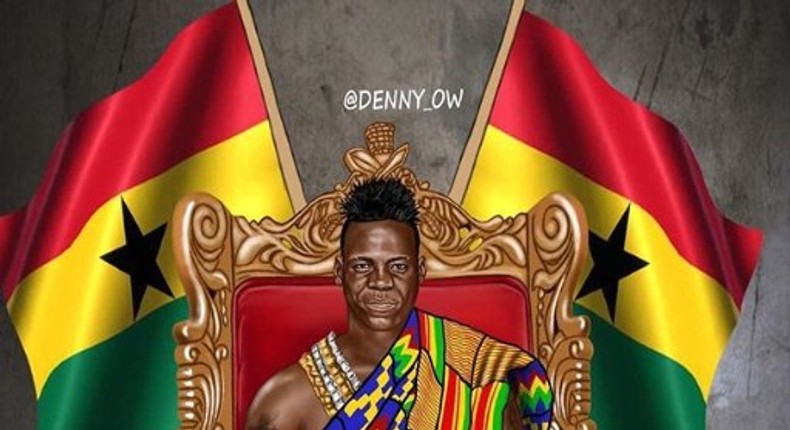 Mario Bawuah Balotelli has reiterated that he is proud to be a Ghanaian and for that matter an African.
Balotelli was born to two Ghanaian immigrants in Italy and was adopted by Italian parents.
He had the chance to play for either the Black Stars of Ghana or the Azurri of Italy, but he chose the European nation over the Africans.
Mario Balotelli, despite snubbing Ghana has routed for the Black Stars in major football tournaments, expressing his affection for the nation.
In his latest Instagram post the former AC Milan striker has reaffirmed how proud he is to be from Africa.
Mario Balotelli has had stints with clubs like Inter Milan, AC Milan, Manchester City, Liverpool and Nice, where is currently plying his trade.
Recommended articles
'Apart from senior players, no one is guaranteed a place in Ghana squad' – Andre Ayew
10 Best Sports Documentaries to watch on Netflix in 2022
Richarlison: Brazil star says Ghana has a good team despite heavy defeat
Beyonce vs Ronaldo, who is more popular? – Social media involved in heated debate
Revealed: Top 10 Richest Sportswear brands in the World
Chelsea star Aubameyang teams up with Kim Kardashian in Milan [Photos]
Kevin-Prince Boateng 'adopts' wife's surname on his social media pages
'Tuchel In, Southgate Out!' Reactions as England fans want ex-Chelsea manager ahead of World Cup
Andre Ayew: My only target is to win AFCON or World Cup with Ghana