Ghana Premier League is competitive than the Danish League - Inter Allies coach
Henrikh Lehm, coach of Ghanaian Premier League side Inter Allies has espoused the competitiveness of the local league.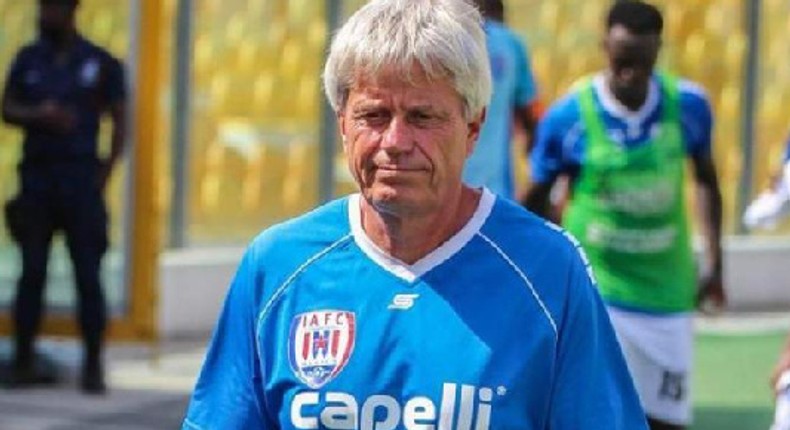 His main reason was that it is difficult to predict how games will go in the Ghanaian league unlike the Danish one.
He explained that in the Danish Super League there is a clear distinction between top teams, mid-table teams and teams to fall bottom on the league but that of Ghana is very difficult to predict.
"Well, if I look at Ghana Premier League, you know, for me, every game is difficult. You can see it's a draw all the way down almost, you know. So in my country, there are some very good teams and some not so good teams and then some in the middle," Henrikh Lehm told the club's official website.
"But if I look at Ghana, last time I was here also, you know, everybody beats everybody. So it's, it's a difficult league. So there are no easy games," he stressed.
More from category
Manchester United in limbo as deal with Ronaldo's former teammate fall apart

Naomi Osaka crashes out of Cincinnati Open after first round

Ghana's Tariqe Fosu completes loan move to Stoke City
Recommended articles
Manchester United in limbo as deal with Ronaldo's former teammate fall apart
Naomi Osaka crashes out of Cincinnati Open after first round
Ghana's Tariqe Fosu completes loan move to Stoke City
Revealed: Why Mohamed Salah donated over N65 million to Egyptian church
'Find a team and prove your worth' – Mohammed Polo tells Gyan over Black Stars return
Honour Asamoah Gyan's last wish of playing in World Cup – Christian Atsu
Mike Tyson tells Anthony Joshua how to defeat Oleksandr Usyk [Video]
'It's in my mind' - Asamoah Gyan seeks another chance to redeem himself against Uruguay
Black Stars legend Asamoah Gyan eyes sensational return to Ghana in Qatar