Manchester United defender suffering from ruptured liver
The 20-year-old suffered the injury in Northern Ireland's draw with Finland on Sunday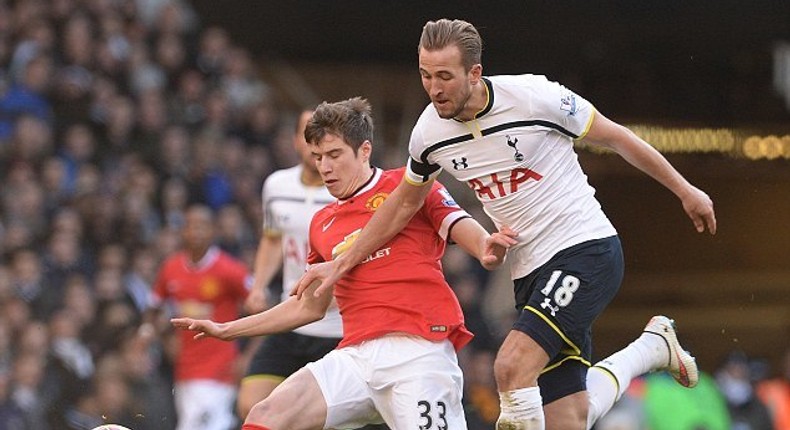 Manchester United defender Paddy McNair is currently suffering from a ruptured liver.
The 20-year-old suffered the injury in Northern Ireland's draw with Finland on Sunday, October 11 and has been at a Helsinki hospital for three nights.
The defender also bruised his ribs and abdomen which led to his substitution in the second half.
McNair could be released from the hospital on later today with orders to rest.
This season, the defender has only played once for United this season-coming on as a substitute in their 3-2 win over Southampton in September.
Last season he made 18 appearances for United.
Watch this video of Manchester United, below:
More from category
Georginio Wijnaldum: Why I dropped my Ghanaian surname 'Boateng'

Video: Black Sherif's 'Kwaku the Traveller' plays at O2 Arena during boxing bout

Top 5 transfer flops of the just concluded Premier League season
Recommended articles
Georginio Wijnaldum: Why I dropped my Ghanaian surname 'Boateng'
Video: Black Sherif's 'Kwaku the Traveller' plays at O2 Arena during boxing bout
Top 5 transfer flops of the just concluded Premier League season
Thomas Partey steps out with Moroccan girlfriend Sara Bella
Top 5 successful transfers of the just concluded Premier League season
Erik Ten Hag: The 'logical one' begins reign as Manchester United manager
Alphonso Davies breaks up with footballer girlfriend Jordyn Huitema
Liverpool narrowly fall short of title hopes
Super sub Gundogan leads Manchester City to Premier League glory