According to him, the main reason behind the creation of the new regions is to foster development and good governance.
READ ALSO: 275 Bus Controversy:
The President also debunked claims from certain quarters that the new regions will create ethnic antagonisms or factions among inhabitants.
Speaking at the Adaklu Constituency, on day 2 of his 3-day tour of the Volta Region, he stressed that "I am not doing it for votes", adding that there is no political agenda underlying the proposed creation of the six new regions.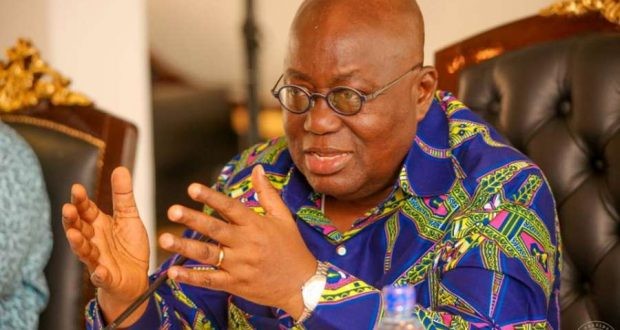 "There are plenty of regions in this country where they don't vote for me. Why would it be any different if these regions are created?" President Akufo-Addo rhetorically asked.
"… There is no political agenda in this matter, and there is no attempt to create ethnic antagonisms or factions in this exercise. It is meant to try and improve the governance of our people."
The President explained that Ghana has a history of creating new regions, and that this is not the first time it is happening.
He noted that in 1952, the Western and Eastern Regions were created, bringing the total number of regions in Ghana to four (4), before the Trans-Volta became the country's 5 Region after the Plebiscite of 1956.
READ ALSO: National Development:
"After Independence, Kwame Nkrumah's CPP government created Brong Ahafo Region. They also created the Central Region, and then came the Upper Region created out of the North. So, by the mid-60s, we had now moved from 3 regions to 8 regions. Then Jerry John Rawlings' PNDC government came and divided the Upper Region into North, Upper West and Upper East," Nana Addo explained.
He added that "the regional structuring of our country has not been static. It has taken into account developments, population growth, the need to improve the quality of governance and take it closer and closer to the people because that is the most effective governance that we have."