How to be resourceful as an entrepreneur
As an entrepreneur, you must have the ability to find quick and clever ways to overcome difficulties. Here are tips to help you.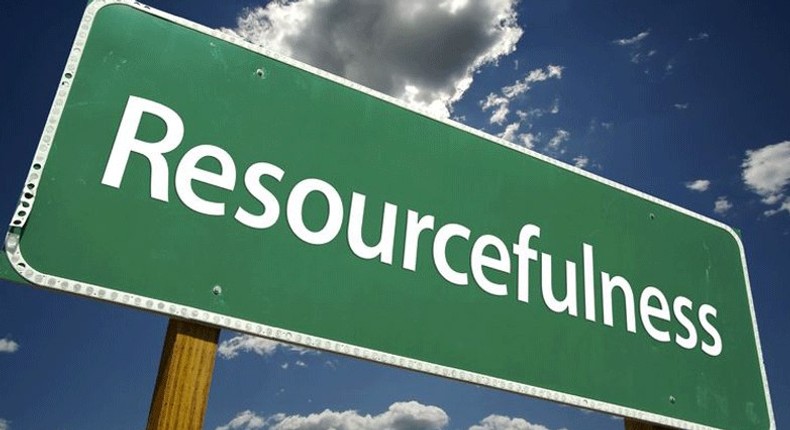 One quality every entrepreneur must possess is resourcefulness.
As an entrepreneur, you must have the ability to find quick and clever ways to overcome difficulties.
The Director of Edel Technology Consult, Ethel Cofie argues that this is one of the things every entrepreneur needs to learn how to do.
She added that you will never have enough of any resources needed for your business.
"You will not have enough money, you will not have enough people, you will not have enough of anything."
She shares tips on resourcefulness
• Forget about "I need this to do that"
Most people believe they need money to start a business among other requirements.
Cofie, however, does not believe people need money to start their businesses. "There are a lot of people that have run businesses with absolutely nothing," Cofie said.
She narrated her personal story where she thought she needed a huge marketing budget which she did not have "so I asked myself, what can I do?"
"I started writing articles about how technology can help businesses innovate with specific examples. I posted them on my website, over time I will take those articles and send them to other media outlets for them to repost."
Cofie said this gave her so much free publicity and people started reaching out to her for her services.
Ever been in a situation where you have done something you said or thought you could never do?
As an entrepreneur "do not always have a straitjacket way of thinking."
This is just to tell you not to restrain yourself mentally. "Remove the thinking that I am not the sort of person who does this." Be open-minded.
Cofie said adapting to change means that "don't only learn from your mistakes, learn from other peoples mistakes too."
She suggested that if you know your future plans and have mentors who have written books you should buy and read.
After learning from or reading about your mentors ask questions, after implementing what she tells you "come back to them and say this is what you told me to do, I have gone to do it. This and this happened and this is my feedback."
She also added that if you wish to be an entrepreneur read books from as many entrepreneurs as possible.
• Ask yourself the right questions
Some of the questions you should ask yourself include "how do I get what I need without the resources I need."
According to Cofie scientist have said that if you frame your question properly in your mind "you give your brain the chance to come up with solutions."
Don't ask "how can I get GHC 100 thousand for marketing?" Rather ask "how can I get in front of the customers that I want to sell to without having a GHC 100 thousand?"
Take opportunity of everywhere you find yourself. Sell your business everywhere you find yourself to everybody you meet.
Cofie also urged entrepreneurs to look out for educational opportunities and also take them. She told her story of how she took the opportunity to become a YALI fellow after her family member told her about it.
JOIN OUR PULSE COMMUNITY!
Recommended articles
4 things couples should do after sex to avoid infection
5 kitchen ingredients that you can use for pink lips
The best time of day to have sex, according to research
Dear men, here are 6 erogenous zones of women you must know
King Promise stuns on MOBO awards red carpet with sneakers that cost over GH8000 (PHOTOS)
Anal itching: Here are its causes and how to treat it
Watch video: Female secondary school student smokes and others play ludo in class
Why is it difficult for men to forgive when women cheat?
'Salmon, eggs and consuming 8,000 calories every day' – The Rock shares his daily diet