Public health emergencies must be on alert - Mahama
President Mahama has said the outbreak of the Pneumococcal Meningitis which has claimed over hundred lives behoves the country to take public health emergencies seriously.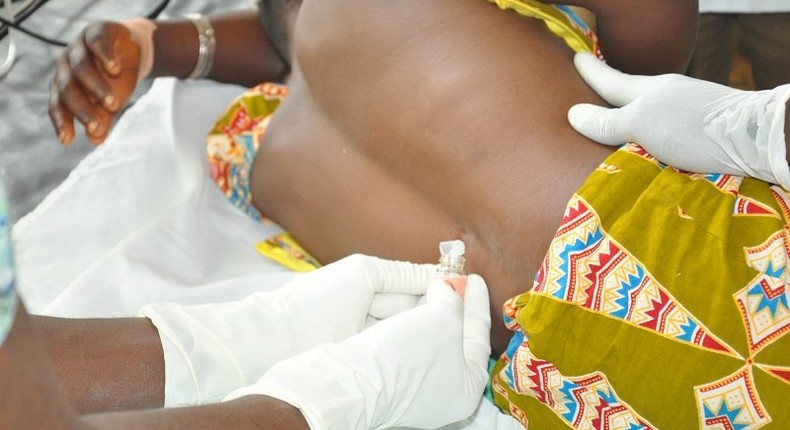 This president made this known during his presentation of the State of the Nation Address on Thursday, February 25, 2016.
The Pneumococcal Meningitis disease which began in Tain in the Brong Ahafo region in December 2015, has spread to other areas including the Brong Ahafo, Northern, Ashanti, Eastern, Volta, Greater Accra, Upper West, Upper East and Western regions.
The death toll from the disease has however risen to over a 100, with over 500 being infected.
Dr. Badu Sarkodie, Director, Public Health Division of the Ghana Health Service had earlier told Pulse.com.gh that his outfit is monitoring closely to ensure that areas that went to the epidemic threshold come down.
"We are doing intensive public education in all the communities, the regions, and the districts. The people have to report early...We have put mechanisms for early detection. We are having education with gender population to prevent the risk factors," he added.
Meningitis is an inflammation of the lining of the brain and spinal cord (meninges). Causes include bacterial, viral, parasites and even chemical.
JOIN OUR PULSE COMMUNITY!
Recommended articles
Top 10 African countries with the most transparent GDP data
Top 10 African cities with the highest population growth from 2022 to 2023
Treason felony suspect, Dr. Mac Palm dies
Nigeria is planning to unlock revenue from the sale of tickets on international airlines and launch Nigeria Air by May
African countries with the cheapest household electricity prices
Top 10 most ethnically diverse countries in Africa
Uganda expects its debt load to reduce and its economic growth to increase by 7%
South African rapper, Costa Titch slumps, dies on stage
Tracey Boakye shows off newborn baby boy as she reveals his name (WATCH)