Stop bragging, you live in single rooms - Gospel act Anita Afriyie tells Ghanaians abroad (WATCH)
Ghanaian gospel star Anita Afriyie has asked Ghanaians in the diaspora to stop bragging when they return home.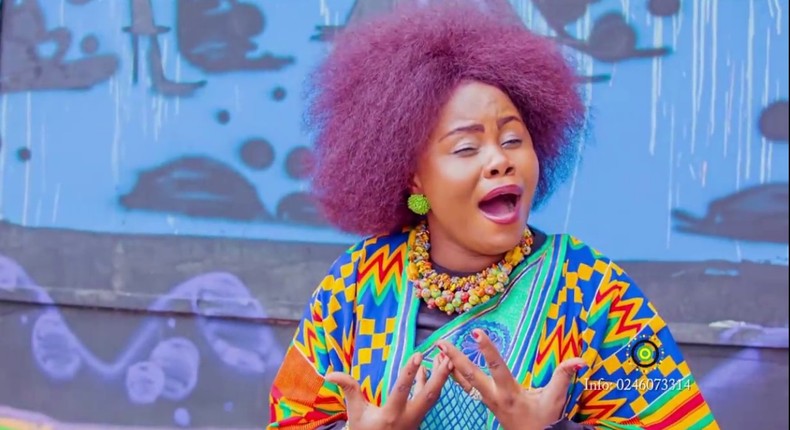 The "Adehye Mogya" hitmaker made this statement during an interview with Zionflex.
According to her, many Ghanaians living abroad go through a lot of stress just to survive but put on their bragging 'cloths' when they return home.
She said many Ghanaians living abroad find it extremely difficult to meet ends meet but narrate different stories when they pay family visits in Ghana.
"It's very difficult to live abroad," she stated, "because rent is very expensive. But because of their brags when they return, they find it difficult to keep up when their families or relatives visit. They sometimes can't find where to lay their heads but they brag."
Watch the full interview below.
Recommended articles
I am proud of Nana Tornado, we are still friends; Mzbel proves haters wrong (WATCH)
Omotola recounts teenage pregnancy as her son picks her up from the airport (WATCH)
Shatta Wale writes letter to Tinubu; accepts him as his father over lookalike comments
Getting married to one person doesn't seem normal to me, I won't do it - Wanlov
Stop listening to secular songs if you are a true Christian - Moses OK
I think it would be cool to marry Ghanaian wife; Basket Mouth says after divorce
Kamala Harris meets Idris Elba, Black Sherif as if she tours Accra's creative studios
I'd have been among the top acts if social media was popular when I started - King Paluta
A Plus calls IMF to check how much Ghana gov't spent on this caricature podium for Kamala