MUSIGA schedules August 8 for elections
The Musicians Union of Ghana (MUSIGA) has on its calendar scheduled Tuesday, August 8, 2023, as the day the union goes to the polls.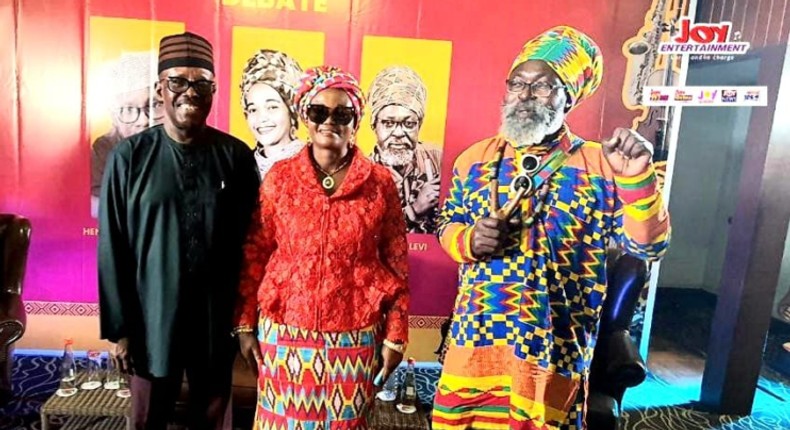 The National Executive Council proposed this date for the national and regional elections after its long postponement of four years.
The music umbrella, "MUSIGA" has had its elections postponed umpteenth times since 2019 when Bice 'Obour' Osei Kuffour finished his tenure in office as the President of the union.
There had been concerns that the voters' register had not been updated and there were some irregularities in the names of the voters hence the postponement of elections.
Acting President of the Union, Bessa Simons, in a statement, said that NEC in an emergency meeting has prepped to review the roadmap proposed by the election committee chaired by Peter Marfo outgoing Eastern Regional Chairman, and ratified the roadmap proposed by the election committee.
"According to the roadmap, the voters register has been opened from March 20 to April 3, 2023. This is to allow members to check their status and eligibility. Thereafter, the new voters' register for the election will be compiled from April 4 to April 18, 2023,"
This will be followed by the exhibition of the new voter register from April 20 to April 23, 2023.
Contestants will then have the period before Tuesday, August 8, 2023, to run their campaigns for the elections to take place nationwide.
The NEC members believe that holding the elections will pave the way for the newly elected leaders to organize the biennial conference to work on the Union's constitution, among other issues.
Recommended articles
No need for record label if you have money —Epixode
Ghanaians are fortunate to have you - Fella praises Medikal, says he's best rapper ever
You can't build a house in East Legon on an actor's salary- Ekow Smith Asante
Medikal left me for Fella Makafui but I'm still his 'trophy' – Sister Derby tells critics
Yankee Beatz releases his debut single 'Bestie'
Mr Eazi to go bullish on tech investment as he visits Estonia
Tina Turner's husband to inherit half of her fortune for donating his kidney to her
Nigerian RnB star Rukmani releases new single titled 'So Fine'
Tyrone Marghuy: Achimota school adds controversial rasta student to its NSMQ squad