How to dress like King Promise in 5 easy steps
If you are a fan of the 'Terminator' hitmaker, then you are probably aware that his sense of fashion is quite different.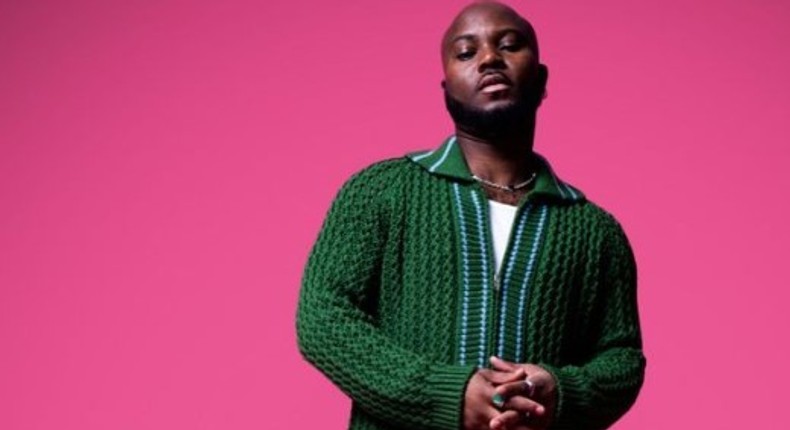 To dress like King Promise, you can follow these five easy steps:
1. Short sleeve jackets and sweaters: King Promise often incorporates short sleeve jackets leather or Jeans jackets into his wardrobe.
Look for jackets or sweaters that are short-sleeved, they look good and are also convenient for the weather.
Consider wearing a colorful jacket as a statement piece.
2. Baggy trousers: King Promise's outfits are typically baggy, so opt for big clothes.
Some baggy pants can give you a sleek and modern look similar to his style.
3. Accessorize: Pay attention to accessories.
King Promise is known for his stylish sunglasses, jewelry, and hats.
Add some bling with a statement necklace or bracelet, and don't forget a pair of trendy shades.
4. Footwear: Choose stylish footwear to complete the look. King Promise is mostly known for his sneakers, loafers, and especially his big boots depending on the occasion.
Make sure your shoes complement your outfit.
5. Consider going bald: King Promise is known for his distinctive hairstyle. If you're open to it, consider getting a similar haircut.
Otherwise, ensure your grooming is on point. Keep your facial hair well-maintained and your skin clear for a polished appearance.
There you have it, now you look just as stylish as the one and only king.
Remember to also keep up with the singer in case he emerges with some new styles worth emulating.
JOIN OUR PULSE COMMUNITY!
Recommended articles
Empowering women: Reflo's TV show inspires healthy relationships
Here are 8 most followed Ghanaian celebs on Instagram
DIY Recipes: How to make the perfect brownies
7 ways to stay friends with the opposite sex without catching feelings
Tactics con artists use before they scam you
3 reasons relationships that start in December may not last
DIY Recipe: How to make African drop doughnuts
5 things every young man in a relationship should know about women
The truth about feminine wash and perfumes