"My wife earns higher than me but I want her to quit her job"
Her new salary is more than mine and since then my efforts to stop her has been aborted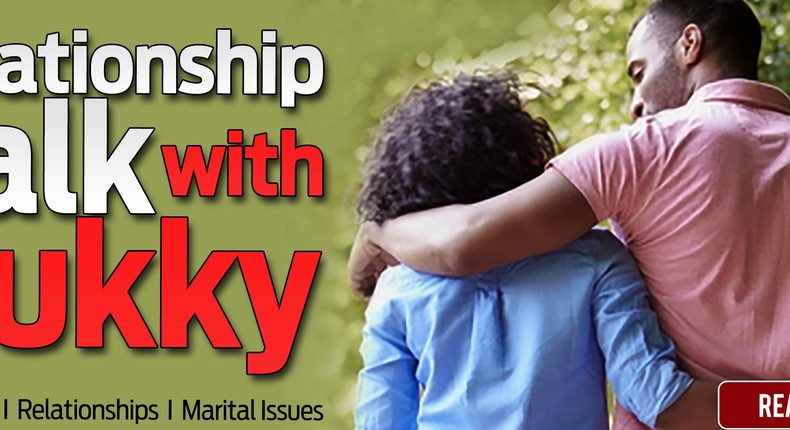 My name is Segun, I married my wife seven years ago, we love each other and are blessed with 3 kids. The issue is that we met in Lagos when I was working with one eatery confectionery. Due to bad salary I decided relocate to Ibadan for engineering job, my wife is a freelance presenter so she worked in a radio station.
Two years ago, I got a better offer in Lagos and every weekend I travel to Ibadan to see my family, since my wife is not a staff she insisted that we move back to Lagos which I agreed. Early this year we left Ibadan, I love my wife to live with her.
On October 1 she received a letter from her former boss that she should resume work with immediate effect to the newly opened radio station in Ibadan and her salary is huge one more than mine, she has started work there. And since then, my efforts to stop her has been aborted.
She's supportive and caring, comes every weekends and I like staying together to avoid losing her because woman must always be woman.
Thanks for sharing your concerns with me.
Marriage is about two people making compromises for a common goal that is the happiness of the family as a whole.
You said in your letter that you met your wife when you didn't have much, she stayed with you through it all till you got a better offer.
It's clear that she supports you in everything you do. So the question is instead of stopping her, why aren't you trying to support her? Isn't marriage supposed to be about carrying each other along?
Since her salary is larger than yours, aren't you supposed to be happy that she can take up some financial responsibilities? Then if she wants to quit her job, she should do it out of her own discretion.
If you say ' a woman must always be a woman' you are simply implying that you don't trust her enough to be with you now and that's not good  for a marriage that has survived seven years without problems.
Help you wife grow and she'll be grateful to you always but if you make her choose for selfish reasons, then your marriage might crash faster than you expect because she'll always hold it against you.
I hope you make the right decision.
Do you want to talk about your love life, marriage or family? Send a mail to relationships@pulse.ng
Don't be left out, stay updated on relationship tips and advice.
JOIN OUR PULSE COMMUNITY!
Recommended articles
DIY Recipe: How to make Fante kenkey
7 weird things that happen during sex, and they're normal
Empress Gifty is sending out a master class in this black birthday look
Sika Osei got married in the dreamiest wedding gown ever [Photos/Videos]
8 foods that can make your skin age faster
Dear millennial, can you really afford to be in relationship right now?
Here are 8 easy ways to exfoliate without a scrub
Why do single women find married men attractive for relationships?
Daughters of Nana Akua Addo show up in Ninja style for Glitz Fashion Week (PHOTOS)