The standing abs move that will light your core on fire
This standing abs move engages your ENTIRE core—and makes you look like a baller. Chop, chop now ya'll.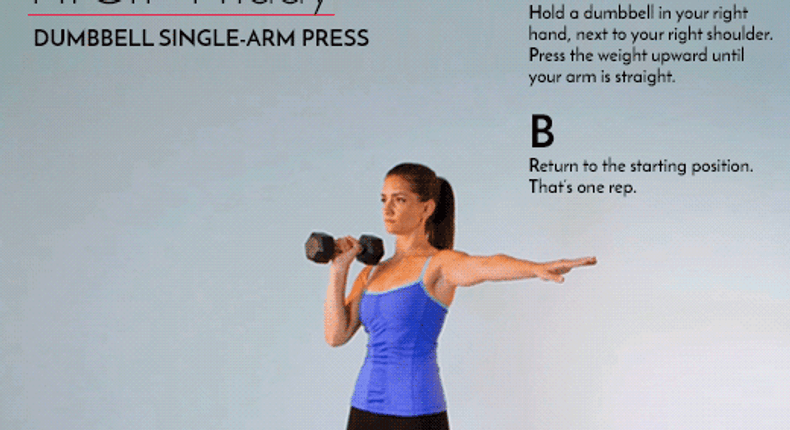 Check out Women's Health's FitGIF Friday every week for fun and challenging new moves to make your sweat sesh really count. Here's this week's :
Dumbbell chop: If you think getting a super-strong core requires some up close and personal time with a mat, get ready for a whole new world of abs exercises.
JOIN OUR PULSE COMMUNITY!
Recommended articles
Foods that can worsen your acne
Make ketchup at home with ripe tomatoes
7 advantages of having children in your 30s
If you can't do these 3 things with your ex, you're not ready to move on
5 things a cheating partner says that prove they cheated
DIY Recipes: How to make shawarma bread using oats
5 signs they are the villain even if they claim to be a victim
Moaning during sex is such a good thing, according to sex experts
My girlfriend doesn't show me off on social media, what does this mean?