Over 300 Asare Bediako SHS female students to be evicted over unpaid rent
Over 300 female students of Asare Bediako Senior High School (ABSEC) at Akrokerri in the Adansi West District of Ashanti Region have been served with several eviction notices by their landlord for months to leave.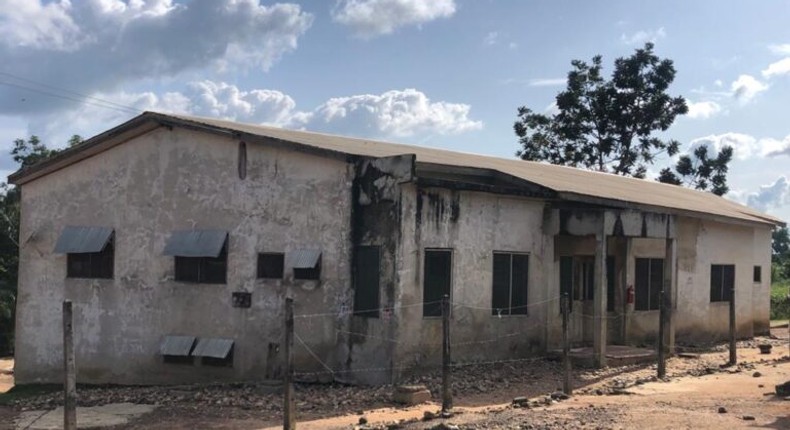 The rented apartment serves as a dormitory for the female students.
The headmaster of the SHS, Dr. Emmanuel Asiedu, revealed that the two landlords who rented their houses to be used as a dormitory have served the school an eviction notice over their unpaid rent allowance.
Dr. Emmanuel Asiedu said official communication has been directed to the office of the Member of Parliament for the Fomena Constituency, Andrew Amoako Asiamah, and the Adansi West district Assembly for immediate assistance.
The students said they need rent relief from off-campus housing providers.
Some students said they have not been admitted as boarding students due to inadequate accommodation.
As a result, parents are torn between the option of renting rooms near the schools.
Asare Bediako Senior High School has a student population of over 1,700 with no boarding facility to house the 3009 girls on campus in decent accommodation.
JOIN OUR PULSE COMMUNITY!
Recommended articles
Lower Manya, Asuogyaman and Yilo Krobo lead HIV infections in the Eastern Region
We'll vote on every decision in Parliament; no more consensus - Minority
Adulteration of petroleum products: 10 BOST workers to be sacked
You are ignorant - Asiedu Nketia tells NPP MP who called for his expulsion from Parliament
You'll spend Christmas without dumsor – GRIDCO assures Kumasi residents
Govt to reduce e-levy from 1.75% to 1.5% - Afenyo Markin
2022 Budget brouhaha: Minority unhappy with First Deputy Speaker
Akufo-Addo leaves Accra for conference of Black Caucus in US
Bench warrant for Madina MP's arrest is unconstitutional - Agalga