Supermodel unveils sultry ad for perfume line
British supermodel Naomi Campbell fronts a sensual campaign for her 'Naomi Campbell Private' fragrance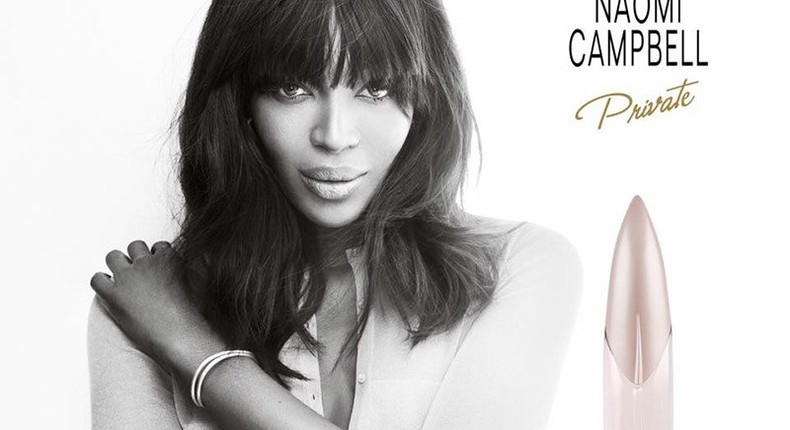 The British supermodel  showed off her ageless features in a sensual pose for the campaign shot in black and white.
Scoring a soft blouse with undone buttoned, the supermodel struck a modest but sensual pose wearing tousled fringe hair and a flawless nude makeup look serving a pout for the ad for the 'Private' fragrance from her 'Naomi Campbell Private' line.
The new scent presented in a sheer pastel bottle with cap shaped like a bullet features a unique blend of orange blossoms and a blend of roses with a floral and peppery scent.
Take a good look at the campaign and the fragrance above. Watch the supermodel strutting in a video below.
Recommended articles
4 worst things to lie about in relationship
5 health benefits of eating boiled eggs
DIY Recipes: How to make Pawpaw pudding
How to get your crush without shooting your shot
Obaapa Christy: 7 photos that prove the gospel musician is a portrait of modest fashion
Early morning sex: 4 ways this activity changes your relationship, tips to have it right
For women: Here's what happens when you're ovulating
Volta Regional NPP Secretary marries Deputy Women's Organiser in beautiful ceremony [Photos]
DIY Recipes: How to make Cassava cake