Actress is chiseled perfection for Marie Claire UK September cover story
Actress Natalie Portman shows off flawless skin, chiseled face for Marie Claire UK 2015 cover story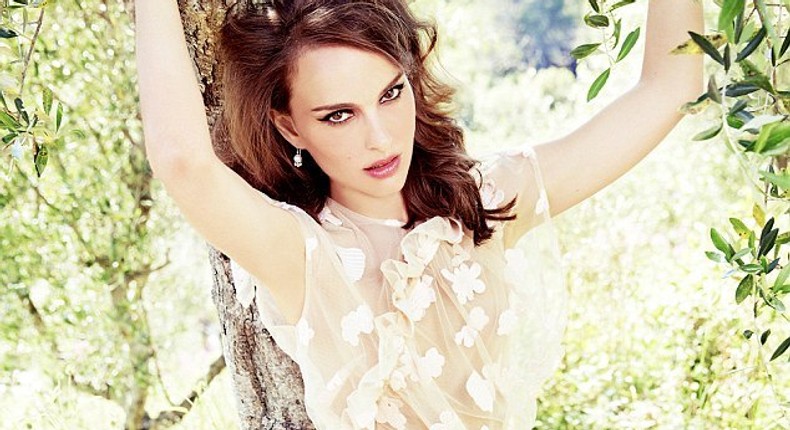 The face of Dior's 'Miss Dior' fragrance was stunning in the beautiful cover story showing of her porcelain skin and windswept brunette hair for the feature.
The pretty actress chose a lacy detailed sheer white look with tousled hair and flawless makeover with dramatic cat eye with a chiseled look biting on a flower stalk with bold cocktail ring for the cover shot.
She turns up the glam shoot with an outdoor feature rocking pastel looks. Check on it above.
Recommended articles
Myth or truth: Can drinking soaked groundnut water tighten your vagina?
If you plan on having a child with someone, here's what you need to know
5 lies every girl has told her boyfriend before
These 4 illnesses could cost you your mental health if left untreated
3 ways to check for hidden cameras in your room
Kanzo Lords triumph in Gino Jollof Wars
DIY Recipes: How to make bread pizza pockets
It's dangerous to rest your legs on a car's dashboard, here's why
Here's why buying a car may not solve all your problems