How to prepare 'Fura' (Alkaline African smoothie)
Pulse daily DIY recipe teaches prospective chefs how to prepare healthy, Ghanaian dishes in a simple way.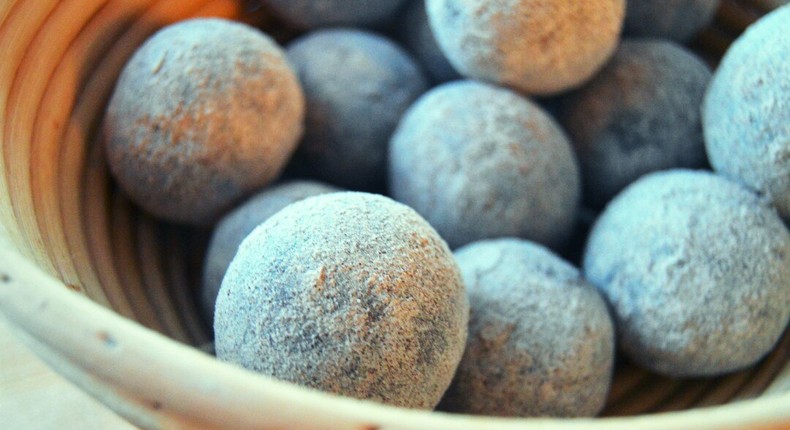 Milled Millet
Guinea peppers
Chili powder
 Ginger powder
Cloves
Black peppercorns.
Salt to taste
Put Guinea peppers, cloves and black peppercorns in a saucepan.
Blend the peppers and cloves  to a powder form.
Add the milled Millet, Ginger powder, Salt, Chilli powder and mix.
Add water in small quantities to form a paste and mold into a smooth ball.
Cover the dough with a cling film and leave in a warm place to ferment overnight.
Pour the mixture into a saucepan and place  on a medium heat. 
Stirring continuously to avoid any lumps into a thick paste.
Decrease the heat to the lowest setting and steam the dough for about 7-10 minutes. 
Transfer the dough to a bowl and leave to cool down. 
Once the temperature has cooled down, mould l into individual balls. 
Dust with some millet or corn flour and refrigerate.
JOIN OUR PULSE COMMUNITY!
Recommended articles
DIY Recipes: How to make Beef sauce
How to dress stylishly for your birthday inspired by songstress Fantana
Dear men, here's how to wash your genitals
7 weird things men find attractive in women
Style inspiration: Joselyn Dumas is a real 'Glamour Girl' in this black outfit
For women: Here's how to make a rich, classy man fall in love with you
Azoospermia: Here's what it means to produce semen without sperm and remedies
DIY Recipes: How to make Avocado smoothie
Nana Ama McBrown makes massive come back on the screen in glamourous outfits