How to prepare dawadawa jollof
Pulse daily DIY recipe teaches prospective chefs how to prepare healthy, Ghanaian dishes in a simple way.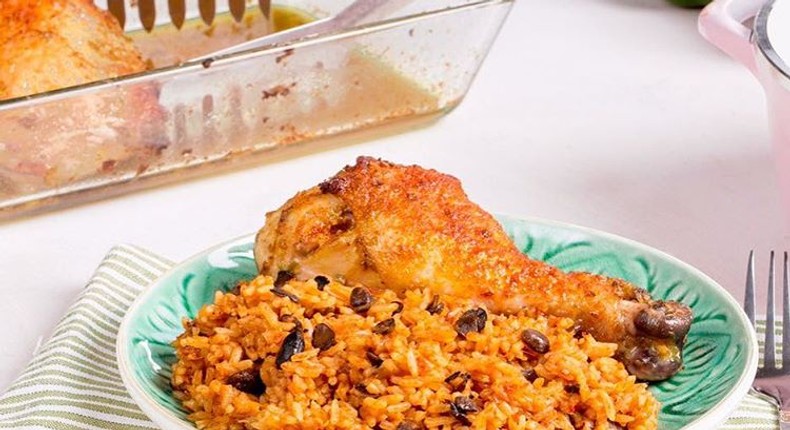 Cut the meat into desirable sizes and wash into a saucepan.
Add the blended onion, garlic and ginger.
Add salt, seasoning and small water and allow to steam for 5-10 minutes.
Heat oil in a large saucepan. Allow meat to cool and fry until golden brown and transfer to separate bowl.
Add chopped onion and garlic, leave to simmer
Add blended pepper, fresh tomatoes and tomatoes puree. Stir and cover to cook.
Taste for salt
Cut dawadawa into smaller sizes, grind and all to stew.
Add curry, nutmeg and rosemary.
Add cabbage to stew, stir and leave to simmer.
Add cups of rice to the stir continuously for 2 minutes.
Add water, taste for salt again and cover to cook for 10 -20 minutes.
Serve dawadawa jollof
JOIN OUR PULSE COMMUNITY!
Recommended articles
DIY Recipes: How to make Peanut butter at home
How to overcome church hurt
Nana Akua Addo storms Nigeria with gorgeous dress for AMAA
For women: Here's why you have diarrhoea during menstruation and how to treat it
4 side effects of being a virgin for too long, according to research
Why do men get so, so angry when they're cheated on?
16 ways to make a rich, classy chic fall in love with you
DIY Recipes: How to make Apple bread
Dear men, 7 sexiest qualities you possess that attract women