Anti-LGBTQI Bill is against our Ghanaian values – Gabby Asare Otchere-Darko
A leading member of the ruling New Patriotic Party (NPP), Gabby Asare Otchere-Darko has called for the discarding of the controversial anti-LGBTQI Bill before Parliament.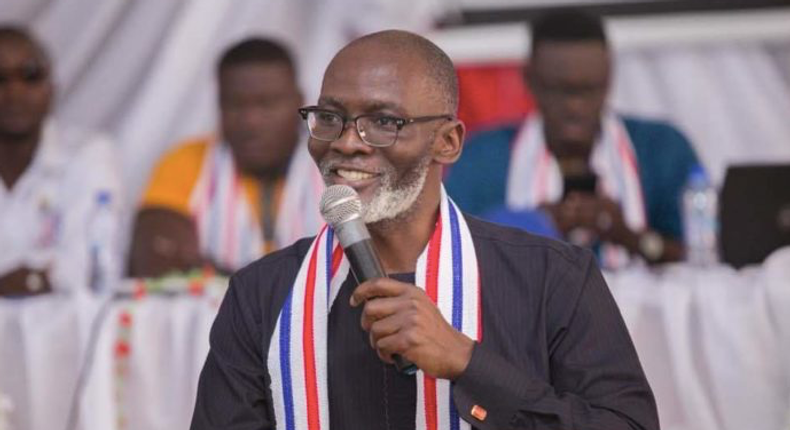 According to him, the Bill drifts away from one of the major Ghanaian values, which is tolerance.
In a post on social media, the private legal practitioner said he is against the Bill and not shy to make it known.
"I am against the anti-gay bill & not shy to say so. I am a proud Ghanaian who cherishes all that is good about our value systems, including tolerance. And, I will defend the right of minorities everywhere. I have the courage and a sense of justice to disagree with the majority," he tweeted.
Private Legal Practitioner, Akoto Ampaw, who is also against the bill has called on Parliament to reject the Anti-LGBTQI Bill, which he claims does not meet legal requirements as stipulated in the 1992 Constitution.
According to him, the Bill in its current form violates Article 1(1) (2):" which uphold the sovereignty of the people of Ghana in whose name and whose welfare the powers of Government shall be exercised in the manner and within the limits laid down in the Constitution".
"Irrespective of the number of people who support the Bill, the legislation must meet the first provision of the constitution. If it does not by Clause (2) of Article 1 of that bill or legislation is void".
Parliament has begun sitting on the Anti-LGBTQI Bill also known as the Promotion of Proper Human Sexual Rights and Ghanaian Family Values Bill.
JOIN OUR PULSE COMMUNITY!
Recommended articles
FORBES AFRICA names President Akufo-Addo as African Of The Year
Cape Coast shows massive support for Agric minister's 2024 presidential bid (video)
Overall Best Farmer in Accra Metropolis honoured with polytank, fertilizers, insecticides, seeds
Asiedu-Nketiah betrayed me and "he'll pay a very high price" for his betrayal - Koku Anyidoho
Humanitarian Awards Global releases "100 Most Influential Change Makers In Ghana 2020-2021"
UDS marks International Day for persons with disabilities
2021 best farmer gets two-bedroom apartment and GH¢600,000
Nana Addo honoured as he receives first-ever "International Nation Builders Award"
Overall Best Farmer for Accra Metropolitan Assembly gets bicycle and sprayer