Ghana lost $369 million in 2018 to poor sanitation and the menace of open defecation
Ghana has been estimated to lose $369 million to the menace of poor sanitation and open defecation this year.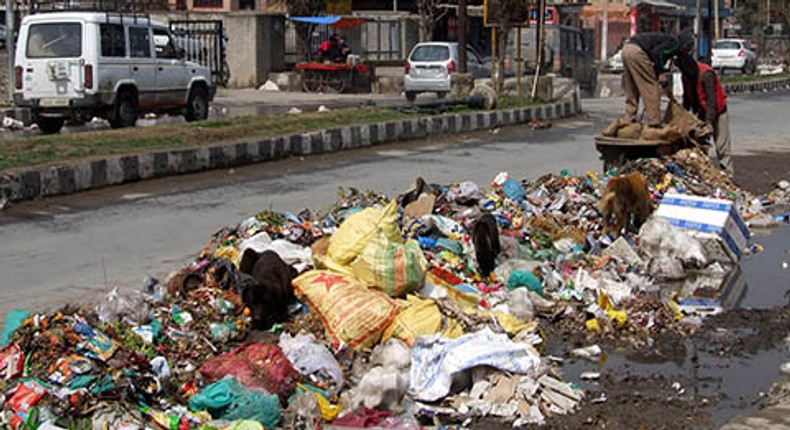 The revelation was made by the World Bank.
According to the bank, the cost was calculated taking into consideration factors such as health and medication bills, loss of tourism revenue, and loss of man-hours to illness and death emanating from poor sanitation and open defecation.
It further indicated that the situation manifested as a result of low prioritisation, inadequate financing, and poor implementation of policies and strategies meant to transform the sector.
Another contributory factor is the weak enforcement of laws and bye-laws, weak inter-sectorial coordination, and the inability to scale-up tested models and approaches.
The Technical Coordinator of Water, Sanitation and Hygiene (WASH) at World Vision International, Ghana, Mr Attah Arhin, who was reacting to the report the World Bank revealed said that the 2017/2018 Multiple Indicator Cluster Survey (MICS) revealed that 22% of the population (one out of every five Ghanaians) still practices open defecation.
This, he noted, has led to contamination of many drinking water-bodies across the country, thus causing devastating health problems; especially among children.
He said "close to eight (8) in every ten (ten) households had E-coli from faecal matter in their drinking water, while close to half of all water sources were affected."
Mr Atta Arhin then urged Ghanaians to desist from indiscriminate throwing of refuse and the act of defecating haphazardly in the country.
JOIN OUR PULSE COMMUNITY!
Recommended articles
Raphael Dwamena: Ghana striker dies after collapsing during game in Albania
36-year-old painter wins GH¢6 million bet, flies in private jet to Accra to receive it
Top 10 African cities with the highest purchasing power
Top 10 African countries leading in attracting and retaining talents
Captain Smart hasn't resigned - Onua TV denies earlier reports
10 African countries with the lowest GDP projection for 2023 as the year rounds off
Govt to increase salaries of public sector workers by 23% in 2024
List of African cities with the highest quality of life
Top 10 African countries with the most expensive internet in 2023