<scriptid="mct-script"src="https://app.mycountrytalks.org/embed.js"data-iframe-src="https://app.mycountrytalks.org/talks/9b3c8cc1-8a05-4fa0-bcc2-edef9d8b28d1/join?starting_question=1153"async></script>
Over 300,000 Day Students to benefit from free SHS policy
The beneficiary students are from selected 591 SHSs, with 102 and 88 of such schools in the Ashanti and Volta Regions respectively.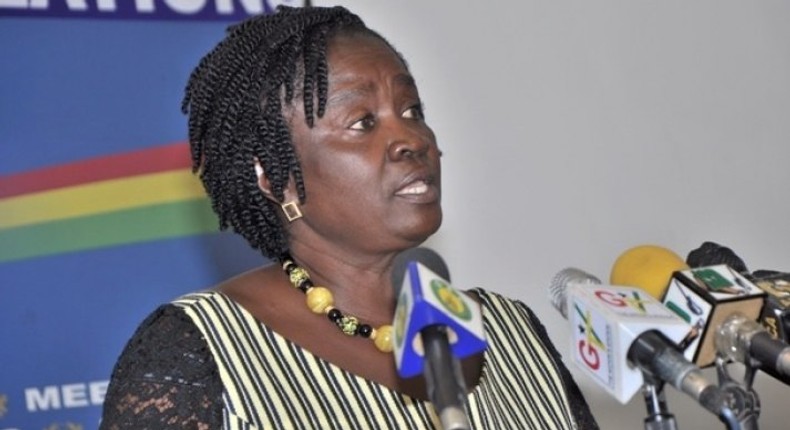 More than 313,000 senior high school (SHS) day students are to benefit from government's progressively free SHS policy.
Eighty-two, 67, 56 and 54 are in the Eastern, Brong Ahafo, Western and Central regions respectively, while 46 and 45 such schools are in the Greater Accra and Northern regions respectively.
In all, 313,301 senior high school day students are to benefit from the free SHS policy in the 2015/2016 academic year.
A statement signed and issued by the acting Director-General of the Ghana Education Service (GES), Mr Jacob A.M. Kor, added that 28 and 23 of those schools were in the Upper East and Upper West regions respectively.
The statement, therefore, gave the assurance that the government was committed to the progressively free SHS policy, starting from the 2015/16 academic year and insisted that the release of the 2015/16 approved fees for the second cycle institutions would not in any way affect the roll-out of the "progressively free SHS policy."
"All day students are exempted from the payment of school fees starting from September this 2015/16 academic year, since they are covered by the progressively free scholarship policy."
The statement, however, said day students who were already covered by other forms of scholarship schemes were not beneficiaries of the progressively free scholarship policy.
It, therefore, explained that previous release on school fees to be paid by students was a general template to serve as a guide to school authorities, boarders and other affected students.
The statement stressed that the need to make SHS progressively free by the government was to help vulnerable groups by removing financial barriers and improving access to SHS and addressing inequalities in opportunities to transition from JHS to SHS.
"It is also to enable students dropping out at the SHS level, who otherwise would have continued to acquire functional skills, as well as increase the chances of students from poor background to access high education, thereby reduce the cost of education of many households, it said.
The statement emphasised that it was envisaged that heads of schools would go strictly in accordance with what had been published.
JOIN OUR PULSE COMMUNITY!
Recommended articles
Agya Koo's Kumasi mansion sets social media ablaze (VIDEO)
Akufo-Addo to address nation tonight on Covid-19, IMF deal
I don't think I got married too early; I'm still pursuing my dreams -Dr Louisa
Polytechnic student commits suicide after losing his and roommate's fees to betting
I was stranded – Man, 64, jailed 12 months for sleeping in John Paintsil's house cries (video)
E/R: Vehicle plunges into river, killing three
7 body parts you must clean every day to avoid body odour
Top 10 African cities where it is cheap to get food
Ghanaian who spends GHC700 on lottery weekly reveals how much he's won since 1983 (video)