My degrees are not fake, SSNIT IT boss fights back
He told a journalist in Accra that there is "absolutely no truth" that he got his job by presenting fake certificates.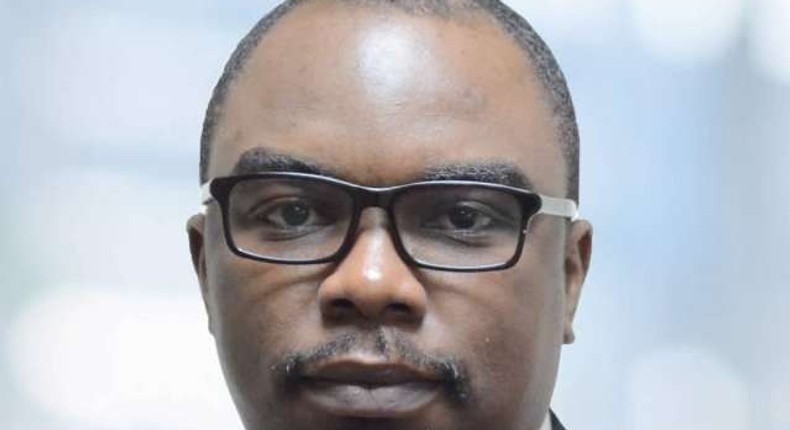 Accra-based Starr FM quoted him as saying working with SSNIT is not his first job.
He said: "This is not my first job, so there is absolutely no truth in it right? None whatsoever. My Ph.D. University closed down in 2011, how is that my fault. And how does that make the degree a fake one when I graduated in 2007".
Dr Afaglo is under investigation by the Economic and Organised Crimes Office (EOCO) over the development.
The initial investigation has indicated that Dr Afaglo does not have a doctorate, a masters' degree or a first degree as he claimed.
The forged documents were uncovered during EOCO's investigation into Dr Afaglo's role in the controversial $72 million digitization contract which has caused public outrage.
Dr Afaglo was employed 2015. In his CV, he stated that he had worked with GLICO Insurance, telco giant MTN and Dominion University as head of IT department.
However, EOCO has said that he was allegedly dismissed from the three organisations for presenting fake documents.
It is alleged that the authorities at the Dominion University discovered the forgery after they applied for an accreditation at National Accreditation Board.
Sources at SSNIT indicate that Dr Afaglo was given the position of General Manager of the MIS because of his 'impeccable' credentials.
He started his job after phases one and two of the Operational Business Suite (OBS) had been implemented.
The Operation Business Suit (OBS) system was aimed at enhancing the pension scheme's service delivery to its customers in all its branches across the country.
However, concerns have been raised about the cost of the project considering the meager pensions paid the Trust's contributors.
The Economic and Organised Crime Organisation (EOCO) is currently investigating 5 SSNIT staff for their involvement in the acquisition of an OBS software for the Trust at $72 million.
JOIN OUR PULSE COMMUNITY!
Recommended articles
King Promise stuns on MOBO awards red carpet with sneakers that cost over GH8000 (PHOTOS)
5 kitchen ingredients that you can use for pink lips
The best time of day to have sex, according to research
4 things couples should do after sex to avoid infection
Women, this is why you should learn to initiate sex more in your relationship
Here are 7 things your partner does not need to know about you
Man battles for life at hospital after being raped by 2 women, leaving him unconscious
Asamoah Gyan: Ex-Ghana striker earned nearly £3 million per goal while playing in China
Watch: PSG uses Rocky Dawuni's song to celebrate Messi's 7th Ballon d'Or