Poko is the perfect dad for King's father's day celebration
The Nollywood actress shared a video clip photos she took at the event, looking like and dressed like a man.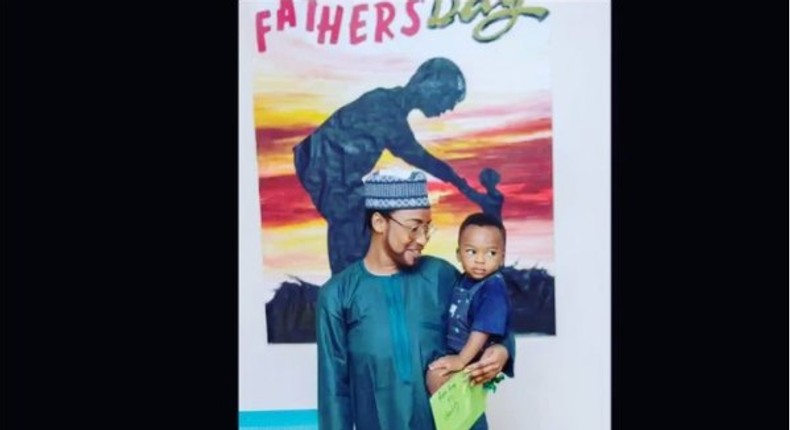 Determined enough to play father to her son at his school's father's day celebration.
She captioned the clip, "JUICY MAN's(KINGY) School father's day celebration today.. I Showed Up For my Son.. #PROUD MOTHER #KINGTONTO #AMOTHERSLOVE #KINGY #CHAMPIONS #I AM BLESSED #I AM A WOMAN,I AM STRONG,I AM BLACK AND I AM PROUD OF THESE..
"Mua @vugo24 photo @meritphotography"
Poko pulled off the look quite well if you ask us, and she is super proud of herself.
However, we all know someone who would beg to differ.
Recommended articles
Sharaf Mahama celebrates 26th birthday with a donation and reading session with kids
Sarkodie can't speak against NPP because, they're feeding his family - Kevin Taylor
Sarkodie, others missing as Ghanaian celebrities join #OccupyJulorbiHouse protest
E.L finally reads the room as he shows up for #OccupyJulorbiHouse Day 2 protest [VIDEO]
#OccupyJulorbiHouse:What Ghanaian celebrities are saying
#OccupyJulorBiHouse: Only people in power can make decisions not celebs - Stonebwoy
'God is alive, I'm being careful,' Black Sherif reacts to Nigel Gaisie's doom prophecy
I broke into mainstream industry without a record label - Gasmilla
Summer parties in Ghana: The new hotbed for mad fun with Eff the DJ at the center of it all