We've reduced love to sex and money - Kwabena Kwabena
George Kwabena Adu, aka Kwabena Kwabena, has revealed the youth these days do not understand the meaning of love anymore.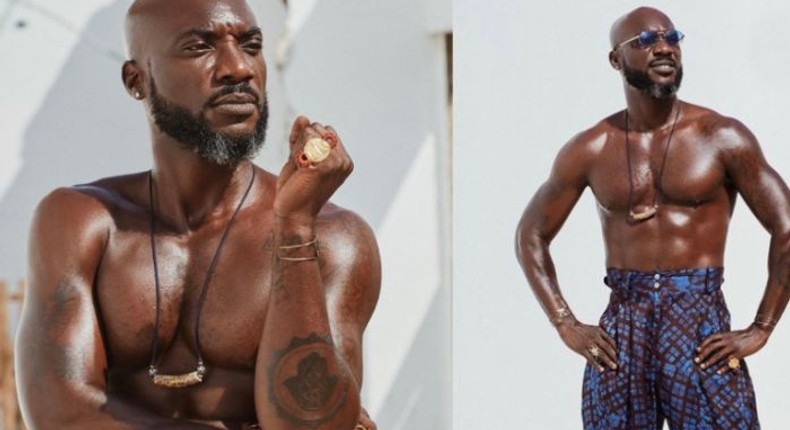 Speaking in an interview on JoyPrime the sensational singer, said love has been classified into sex and money.
KBKB believes that there is more to love than just Money and sex, and for someone to think that way means that the person does not believe that they are productive enough to be able to provide for themselves, so they know they are really in love.
The singer also explained why he has been single for a long time.
He believes that it is a time to organize oneself and get ready for a new relationship.
According to the highlife musician, living a single life has taught him to know more about himself, as he explained. He claimed that the choice had given him the chance to modify himself for the connection.
Not being in any love relationship, he thinks, has also helped him to focus on his own personal development.
"I met myself quite recently, and I'm having a moment. I'm getting to know George more, and I want to even prepare myself better for the next person I meet, because the next person is going to enjoy. She's going to get a great version of me. She's going to enjoy a more sophisticated Kwabena. The whole world is going to know her," he told Asieduwaa Akumia.
While he is single, he hopes to meet someone who will suit him.
The 'Obaa' hitmaWe've reduced love to sex and money - Kwabena Kwabenaker believes one can be able to exhibit true love only after discovering himself or herself.
Kwabena Kwabena also indicated that being single has helped him to be more focused on re-establishing himself as he has returned to school.
Recommended articles
I'd have been among the top acts if social media was popular when I started - King Paluta
A Plus calls IMF to check how much Ghana gov't spent on this caricature podium for Kamala
Herman Suede, Ria Boss, Sarkodie and others listed in Kamala Harris' Africa trip playlist
She paid my fees, woke me up to learn, Abeiku Santana thanks wife [VIDEO]
Spotify announces multi-year investment for Ghana's emerging artists
Abeiku Santana shares transcript of UGBS Master's programme, scores 11As and 2Bs
Video: Medikal shows off GHc700K necklace
You are a witch if you don't like Dr Bawumia - Afia Schwarzenegger (VIDEO)
Shatta Wale gifts actor Ras Nene a car