Farting gym instructor prank
A fart joke never gets old. Seriously! It doesn't matter how young or old you may be, it's always a good laugh.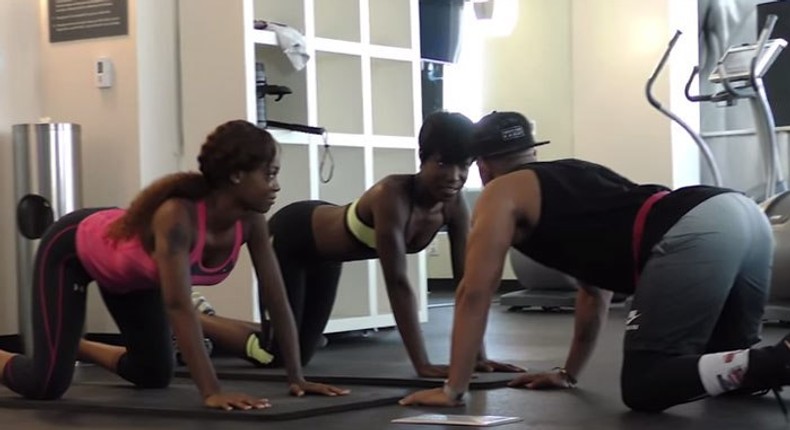 The gym is a place for people to get away from the stress that comes along with everyday life as they get lost in chasing after their fitness goals. But every once in a while occurrences at the gym will throw you off.
Such as the guy who shouts on every single set or the dude who can't help but slam his dumbbells on the floor with no regard for who is walking around him. The worst however, is the guy who works out next to you, releasing farts with no regard for human life.
FouseyTube has some fun with this, and pranks unsuspecting people at the gym with some outrageous farts!While the farts are all fake, the gym goers being pranked don't seem too happy about it.
One of the girls in the clip says that Fousey is being downright 'rude!'Have you ever heard anyone let one rip at the gym? Let us know your smelly gym stories in the comments below!
JOIN OUR PULSE COMMUNITY!
Recommended articles
Three Town SHS final year student jailed 4 years for stabbing teacher
Fake Nigerian lawyer who's practised for 10 years arrested during cross-examination (video)
Uneasiness in Uganda's parliament as Speaker vows to name MPs who impregnate and abandon girls
20-year-old lady who sued doctor for allowing her to be born has won the case
Kenyan court grants divorce to wife after husband stopped working, saying it was God's direction
Man arrested and taken to court for stealing Bible
Primary pupils mould blocks to build single room for mum of their mate who died of tumour
Man walks boldly to police, confesses to killing wife and 4 kids: "Detain me for 6 months"
22-year-old lady says she's had 2-year intensive training on kidnapping, robberies and bombs