Women, to what extent do you trust your partner? Is your trust for your husband to the extent that you can leave your daughter in his care amidst all the scandalous stories of fathers sexually abusing their daughters?
Well, a Nigerian TV presenter, Morayo Akabashorun has been receiving a lot of social media backlash following her revelation on TCV on Wednesday, December 5 that she would not take chances and make her husband bathe her daughter, although she trusts him.
Morayo, according to reports made the controversial assertion during a discussion with her colleagues about sexual abuse perpetrated on female youngsters by their own fathers and what should be the way forward.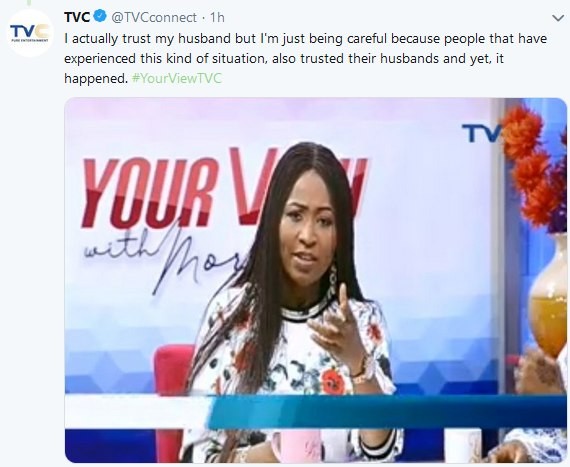 The comments generated a heated debate and reactions after the TV station posted it on its official twitter handle.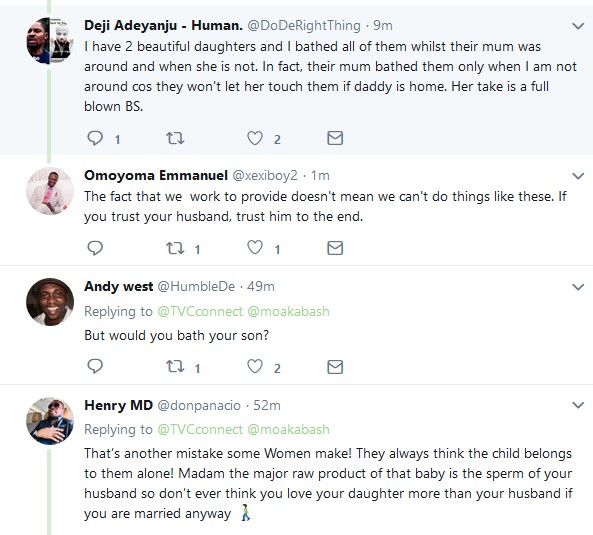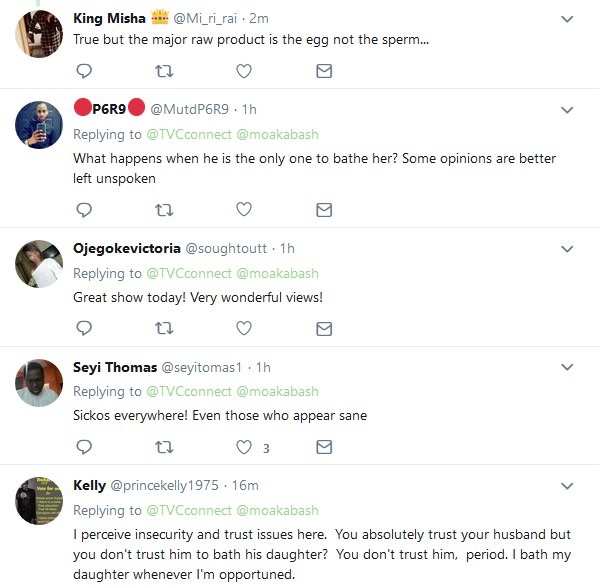 Apparently to put an end to the debate, Morayo has resorted to the same social media to respond to the reactions, saying her husband is a responsible father who would do nothing to hurt his daughters.