Another man disguised as woman to get job as maid (Photo)
Another man has been caught after he disguised himself as a woman to get a job as a maid.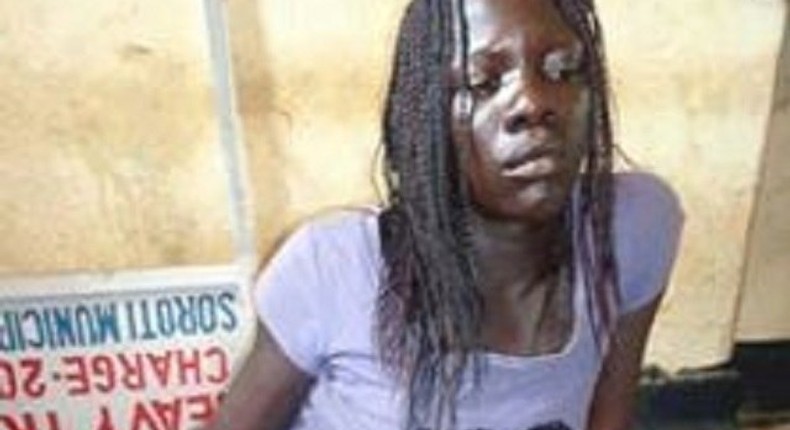 This is a serious warning to parents, especially mothers who engage housemaids without making serious investigations about them and their backgrounds.
Few months after a man who disguised as a woman and worked as a maid for eight months, another of such men has been nabbed after pretended to be a woman seeking for employment as a nanny for a woman who has female children.
The man turned woman with braids, padded breasts and wearing female clothes was nabbed by the police in one of the southern states of Nigeria and is currently cooling his heels in the police cell.
JOIN OUR PULSE COMMUNITY!
Recommended articles
Man arrested for putting himself up for sale (video)
Ghanaian lady angry as family rejects mortuary manager she wants to marry: "I don't mind going ahead"
11-year old boy always isolates himself to cry as bullies call him crocodile (video)
"I can't believe my girlfriend thinks I'll marry her" – Man says he'll leave lover after he gets "decent job"
30-year-old Ghanaian man stones mother to death after she begged him not to travel at night
"Anybody that forgives you for cheating is also cheating" – Lady claims
Ghanaian lady seeks help as 2 guys she was dating at the same time reject pregnancy (video)
Bride & groom float in a cooking pot to wedding as flooding kills 27 people (video)
My husband says I should be ashamed of menstruating in his house every month – Woman cries