Even bodybuilders get a helping hand
According to the WHO, 13% of adults globally  were classified as obese in 2014.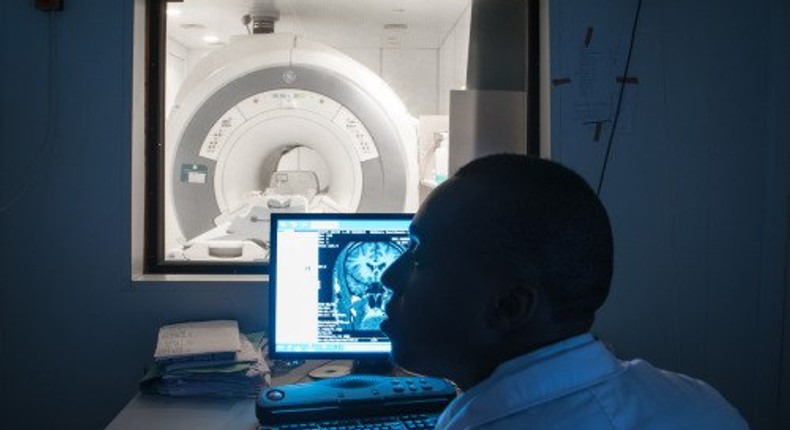 Obesity and associated lifestyle diseases are not restricted to the  developed world.
In fact, a growing number of emerging economies are finding  that as obesity rises, so too do preventable conditions such as diabetes, hypertension, coronary heart disease and stroke. In South Africa, around one in four adults are obese, according to media fact-checking  organisation Africa Check and the World Health Organisation.
Measuring body-fat percentage is an important way to monitor and  manage obesity and related illness, but accurately calculating body fat  percentages is surprisingly difficult. With the recent installation of its bone  densitometry system in South Africa, GE Healthcare is making muscle and fat  measurement a lot easier. The technology identifies exactly how much muscle  and fat is in the body and where it is located, helping doctors and their  patients easily target zones for weight loss, advise on lifestyle changes and  plan customised exercise routines, explains Tessica Chetty, an advanced  applications specialist for GE Healthcare.
The same technology can also be used in osteoporosis management, as it  assesses bone strength and can predict the likelihood of bone fractures.
In body-building competitions, the fat-to-muscle ratio is of utmost  importance. Recently, the Worcestor Mediclinic, in South Africa's Western  Cape province, worked with a body builder to calculate her body-fat percentage  using the bone densitometry system, providing valuable data to prepare her  for competitions. Even her left and right arms were compared to determine  minute differences in muscle and fat, with the results determining final  preparations for competition.
Deidre Laing, a radiographer at Worcester Radiology, says she decided  to work with the body builder in order to better understand the machine's  capabilities.
The bone densitometry system is also useful for non-bodybuilders. Laing  has used the same technology to track changes in body fat percentages over  time in a single patient. During the study, an initial scan was taken prior  to any diet or exercise interventions. Following this, the patient went on a  diet, after which the scan was repeated. She continued with the diet and  added an exercise plan drawn up by a biokineticist based on problem areas  highlighted on the scan. A third scan was able to show marked improvement  after these interventions.
"You can actually see how you're losing weight," she says. As a  result, patients are far more motivated to make healthier lifestyle choices.
Bone densitometry, like other medical scanning technology, empowers  both patients and doctors with information they need to make informed  decisions on treatment and diagnosis based on facts rather than guesswork.  Now that we increasingly recognise the role of lifestyle decisions in  maintaining good health, personalised healthcare information is set to become  even more important.
JOIN OUR PULSE COMMUNITY!
Recommended articles
Pull-out method during sex? Here's how it may fail, risks
White woman reports Ghanaian driver's mate to police for overcharging her by 50 pesewas (video)
Accra court jails Ghanaian footballer 12 years for defiling 13-year-old girl 3 times
Wollacott returns, Schindler starts: How injury-hit Black Stars could line up against Angola
For men: 5 places you shouldn't touch a woman during s*x
Widow seduces husband's killer, makes him fall in love, hands him over to police
South African rapper, Costa Titch slumps, dies on stage
For women: Here are 4 kinky ways to arouse your man
She paid my fees, woke me up to learn, Abeiku Santana thanks wife [VIDEO]