12 unconventional picnic spots in Ghana
Ghana offers a variety of beautiful natural settings for a memorable picnic.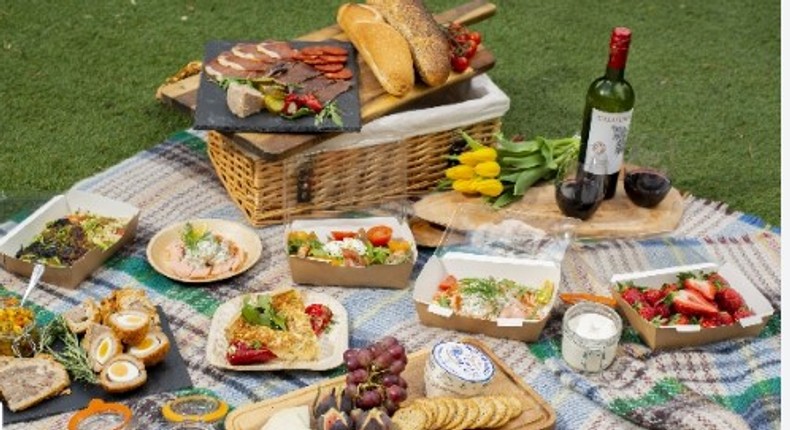 here are a few fantastic picnic spots in Ghana:
1. Legon Botanical Gardens: This beautiful garden in Accra offers a serene atmosphere for a picnic.
With its well-maintained lawns, serene water bodies, and diverse plant species, it's a popular spot for picnicking and relaxation.
2. Eco Bunso Park: Located in Bunso in the Eastern Region, Eco Bunso Park is a nature reserve and conservation area with lush rainforests and various wildlife.
You can enjoy a picnic surrounded by the sights and sounds of the forest.
3. Aburi Botanical Gardens: Nestled in the Eastern Region, Aburi Botanical Gardens is a historical garden with a wide variety of exotic plants, well-manicured lawns, and scenic viewpoints.
It's an ideal place for a tranquil picnic.
4. Kakum National Park: Kakum National Park is famous for its canopy walkway, but it also offers picturesque picnic areas amidst lush rainforest.
You can enjoy your meal surrounded by the sounds of nature.
5. Mole National Park: Located in the Northern Region of Ghana, Mole National Park is home to diverse wildlife, including elephants, antelopes, and baboons.
There are designated picnic areas where you can relax and observe the animals.
6. Lake Bosomtwe: This stunning crater lake in the Ashanti Region provides a serene setting for a picnic.
You can either sit by the lakeside or explore the surrounding hills for a panoramic view.
7. Ada Foah beach: On the coast of the Volta Region, Ada Foah offers beautiful sandy beaches where you can enjoy a beach picnic.
You can also explore the estuary and take a boat ride.
8. Wli Waterfalls: Located in the Volta Region, Wli Waterfalls is the highest waterfall in West Africa.
The area around the waterfall is perfect for picnicking, and you can even take a refreshing dip in the cool pool at the base of the falls.
9. Kwame Nkrumah Mausoleum Gardens: In the heart of Accra, you'll find the Kwame Nkrumah Mausoleum and its beautifully landscaped gardens.
It's a peaceful spot to have a picnic while learning about Ghana's history.
10. Keta Lagoon: The Keta Lagoon in the Volta Region is a tranquil spot for a picnic.
You can enjoy the scenery, watch the birds, and maybe even take a boat ride on the lagoon.
11. Akosombo Dam: Located on the Volta River, the Akosombo Dam offers scenic views and a peaceful atmosphere for a picnic.
You can sit by the riverside and enjoy the serenity.
12. Cape Coast Castle: While this may not be a traditional picnic spot, the Cape Coast Castle has a courtyard where you can sit and reflect on Ghana's history.
It's a unique and historical setting for a picnic.
These diverse locations offer a range of natural beauty and historical significance for picnickers to enjoy in Ghana.
JOIN OUR PULSE COMMUNITY!
Recommended articles
Empowering women: Reflo's TV show inspires healthy relationships
Here are 8 most followed Ghanaian celebs on Instagram
DIY Recipes: How to make the perfect brownies
7 ways to stay friends with the opposite sex without catching feelings
Tactics con artists use before they scam you
3 reasons relationships that start in December may not last
DIY Recipe: How to make African drop doughnuts
5 things every young man in a relationship should know about women
The truth about feminine wash and perfumes