For men: 4 foods that are healthy for the penis, sex
Implementing a few dietary changes can help aid with blood flow and overall sexual function.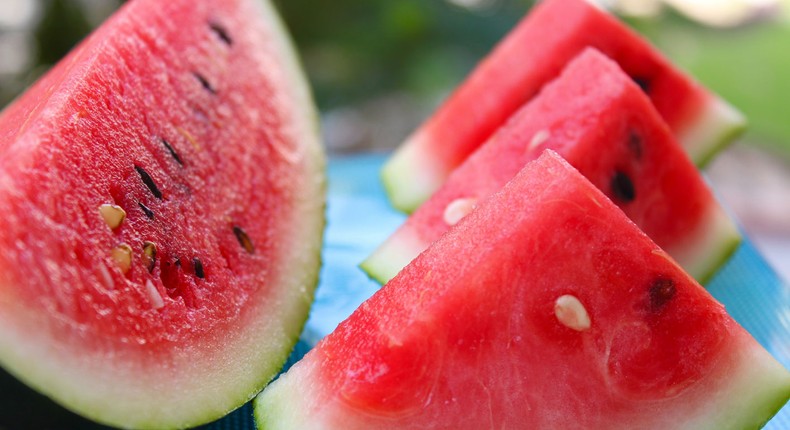 As your body requires nutrients to grow and stay healthy, your penis also requires food that will improve its health.
Many men with erectile dysfunction look for natural remedies to get their erectile troubles sorted.
What you eat has a huge impact on your sexual health. They make you better in bed, so you might want to pay attention and then take a little trip to the grocery store.
Some foods are perfect for men's sexual health and for regulating erectile dysfunction.
Following certain foods may also be helpful. Here's a list of them below:
Many men who want better erections are eager to use natural remedies that would solve their erection problem. Garlic is an all-rounder. It acts as an antioxidant and can shield against chronic ailments. But it could also benefit fertility and sexual health.
Bananas are packed with magnesium, just like nuts, beans, and whole grains. Your penis needs magnesium. It is critical for managing erectile troubles alongside conventional penis treatment.
If you are using a medication like Sildenafil, eating bananas can help the penis. But, there is not enough research on this food and nocturnal erections, including its impact on the smooth muscle. Yet, it is still a practical choice when paired with aerobic exercise.
Watermelon is rich in citrulline. This amino acid is beneficial for the penis, particularly when dealing with erectile troubles and inadequate blood flow.
When taking medication for erectile dysfunction, feel free to add watermelon to your premature ejaculation diet. It may not be as beneficial as conventional treatment, but it could set your libido on the right track.
Men with erectile dysfunction often have a low flavonoid intake. Spinach can replenish these sources and aid with sexual dysfunction and erectile troubles. Spinach may also aid with clearing out clogged arteries and decreasing blood pressure.
Of course, it can't replace typical blood pressure medication. But, it can help with erectile function, proper function of the blood vessels, and penile tissues.
Recommended articles
DIY Recipes: How to make fruit salad with milk
For men: 5 places you shouldn't touch a woman during s*x
Unprotected sex? Here are 3 health risks you should know, remedies
5 simple kitchen ingredients you can use as lubricants during sex
7 wardrobe essentials for every Ghanaian man
7 Self-care activities to do on weekends
Dating to marry? 5 simple things to consider
The best celebrity pictures on Instagram this week
The best ways to improve your cognitive health