Stonebwoy set for "Go Higher Tour" in USA
Stonebwoy is set to embark on his "Go Higher" tour in the United State of America.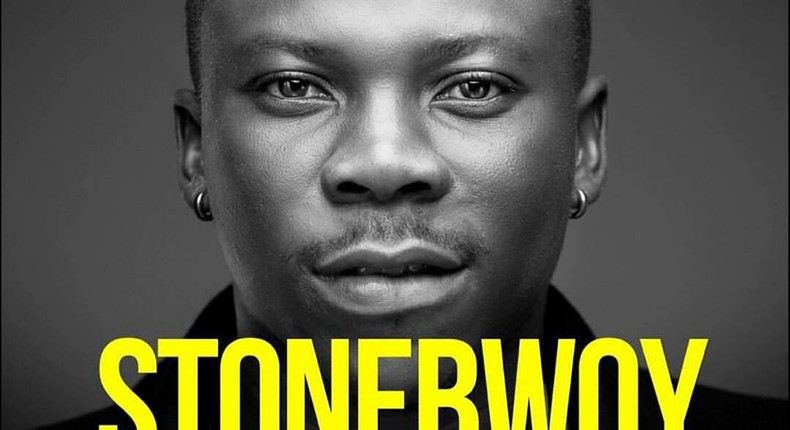 The singer has been impressive with his delivery in Ghana and Africa as a whole as far as his music is concerned.
Aside being the most sort for artiste in Ghana, he scooped a couple of  awards at the 2015 BASS Awards, AFRIMMA, 4Syte Video Awards,  VGMA , the covetous BET award, not forgetting the countless nominations he had within that musical year.
Again , his songs were well embraced in Ghana and other sides of the world. Talking of "Baafira" and the "Go Higher" hit single which have crossed boundaries and doing well all over the world.
The Dancehall singer on his social media platforms divulged to  his fans based in America vis-à-vis his 59th All Independence Concert and his Birthday concert which is set to take place in Gramercy Theatre on 12 th March.
Stonebwoy shared on his Facebook page, "All My American People..Sounds From Africa Presents..THE #GoHIGHER TOUR.. Coming To NEW YORK.. Live At THE GRAMERCY THEATRE @gramercytheatre 12 MARCH 2016 (My Birthday + Ghana independence All in One night)."
Stonebwoy is currently in Germany preparing towards his tour.
Recommended articles
7 Self-care activities to do on weekends
Dating to marry? 5 simple things to consider
The best celebrity pictures on Instagram this week
The best ways to improve your cognitive health
FDA cautions against certain eyedrop brands as 3 die, 8 go blind
Coconut husk: 3 health benefits of this commodity
DIY Recipes: How to make Tubani (Steamed beans pudding)
7 photos that prove Sandra Ankobiah is the ultimate fashion girl for dates
Civil wedding? Here's how to plan this intimate marriage ceremony