How to make banana ice cream smoothie
Banana ice cream smoothie is a rich, creamy, yummy drink perfect for a nice treat.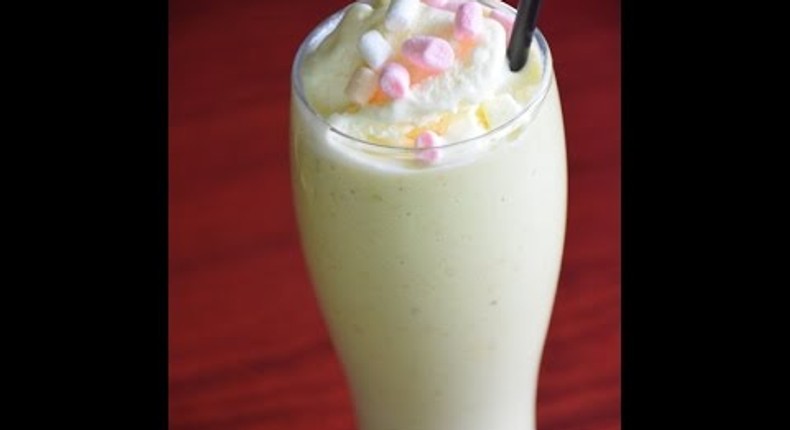 Banana and ice cream make the perfect rich and creamy smoothie.
Banana ice cream smoothie is a pretty much easy to make kind of drink which is an incredibly rich, thick and tasty drink with so much yum attached to it.
1. 2 ripe banana (sliced)
2. 1 scoop vanilla ice cream
3. 1/2 cup vanilla yoghurt
5. 2 tablespoon cashew nuts
1. Put the sliced bananas, yoghurt, milk and ice into the blender and blend.
2. Add scoops of the vanilla ice cream and sugar blend. (you can use honey for a healthier option).
3. Add the cashew nuts and blend until it's smooth.
Serve in a glass cup and enjoy your smoothie.
Recommended articles
Hickies after sex? 4 quick ways to get rid of this love bite
How to dress stylishly for your birthday inspired by Anita Akuffo
For men: How exercise affects your testosterone levels
4 best ways to use rosemary for hair growth
7 body parts you must clean every day to avoid body odour
5 simple ways to make your first date a pleasant experience
DIY Recipes: How to make plantain crepes
Stylish corporate workwear looks to rock this week inspired by stylist Akosua Vee
How no verification casinos are responding to increasing security concerns