How to prepare broccoli prawn sauce
Pulse daily DIY recipe teaches prospective chefs how to prepare healthy, Ghanaian dishes in a simple way.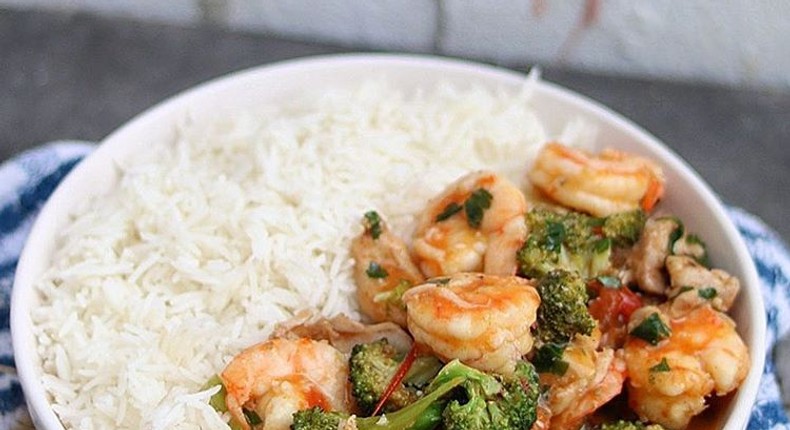 3/4 pound medium prawns, peeled and deveined
3 cloves garlic, minced
1 small onion, finely chopped
1 head of broccoli, cut into florets
6 button mushrooms, thinly sliced
4 tablespoons oyster sauce
2 tablespoons soy sauce
2 tablespoons water
Saute garlic and onion until fragrant.
Add prawns and stir fry for 3-5 minutes.
Add the mushroom and saute for 3 minutes.
Add the broccoli and saute for 2 minutes.
Mix the oyster sauce, soy sauce and water and add to the wok.
Simmer for 1 minute.
Serve the Prawn and Broccoli in Oyster Sauce hot with steamed rice.
JOIN OUR PULSE COMMUNITY!
Recommended articles
DIY Recipes: How to make Beef sauce
How to dress stylishly for your birthday inspired by songstress Fantana
Dear men, here's how to wash your genitals
7 weird things men find attractive in women
Style inspiration: Joselyn Dumas is a real 'Glamour Girl' in this black outfit
For women: Here's how to make a rich, classy man fall in love with you
Azoospermia: Here's what it means to produce semen without sperm and remedies
DIY Recipes: How to make Avocado smoothie
Nana Ama McBrown makes massive come back on the screen in glamourous outfits