DIY Recipes: How to make Lemon rice
Lemon rice is a crunchy, aromatic, and tangy dish that is simple to prepare and delicious.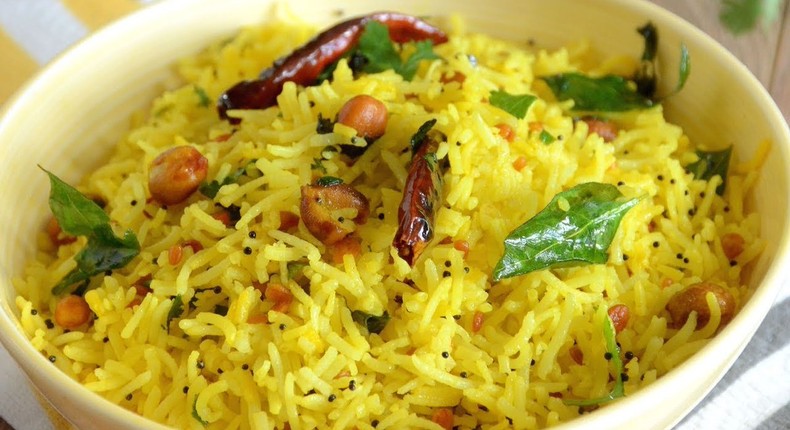 This easy recipe pleasantly proves you can dress up regular rice with a few simple additions.
2 tablespoons lemon juice
1 cup uncooked long-grain rice
1/8 to 1/4 teaspoon grated lemon zest
1/4 teaspoon lemon-pepper seasoning
In a medium saucepan, bring water, broth, lemon juice and butter to a boil.
Stir in rice, basil and lemon zest.
Reduce heat; cover and simmer for 20 minutes. Let stand 5 minutes or until the water is absorbed.
Before serving, sprinkle with lemon pepper.
JOIN OUR PULSE COMMUNITY!
Recommended articles
GIS Prom '22: Here are all the photos you missed
Brand new PS5 up for grabs in Happy Delight Essay Challenge
Make-up s*x: Here is why you should have it after a fight
Health monitoring with Redbird
Melanesians: Meet the world's only natural black blondes
3 unforgivable secrets you should never keep from your partner
Ladies and gentlemen: 5 facts about orgasm you probably didn't know
Some of the most popular Nigerian girl names and their meanings
7 foods that make the penis bigger and thicker naturally