See the sexiest electric car ever made! [VIDEO]
Porsche has unveiled it's Mission E Concept at the Frankfurt Motor Show.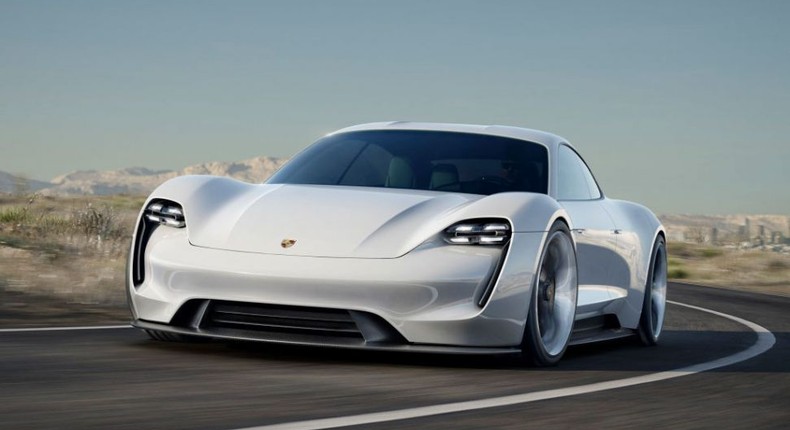 Tesla finally has some strong competition.
Porsche has unveiled it's sexy electric car called the Mission E Concept.
At the Frankfurt Motor Show today, the German automobile manufacturer presented it's four-seat all-electric sedan with a four-door, 600 horsepower, which can go from 0 to 60 mph (97 kph) in under 3.5 seconds, and a driving range around 310 miles (500 kilometres) per charge.
Known for high-performance sports cars, SUVs and sedans, Porsche has not disappointed with this new model which takes about fifteen minutes to get to a 80% charge.
Despite all of these, the Tesla Model S P85D is still in lead because of it's 762 horsepower system and ability to  go from 0 to 60 mph in 2.8 seconds with a driving range of 300 miles per charge.
However, Porsche's attempt is still worth appreciating.
Lets watch out for more newsworthy events from the show.
However, Porsche is not the only automaker trying to compete with Tesla.
Aston Martin and Mercedes Benz are also creating electric cars too.
See the full effect of the Mission E Concept in the video below.
JOIN OUR PULSE COMMUNITY!
Recommended articles
10 ways to keep your clothes wrinkle-free without ironing
Foods that can worsen your acne
Make ketchup at home with ripe tomatoes
7 advantages of having children in your 30s
If you can't do these 3 things with your ex, you're not ready to move on
5 things a cheating partner says that prove they cheated
DIY Recipes: How to make shawarma bread using oats
5 signs they are the villain even if they claim to be a victim
Moaning during sex is such a good thing, according to sex experts