Never-before-seen pics of 1981 royal wedding sold for over N2M
The photos were taken from the reception held at Buckingham Palace on 29 July 1981, where the royal couple were joined by guests including the Queen, Princess Anne, Princess Margaret and Prince Andrew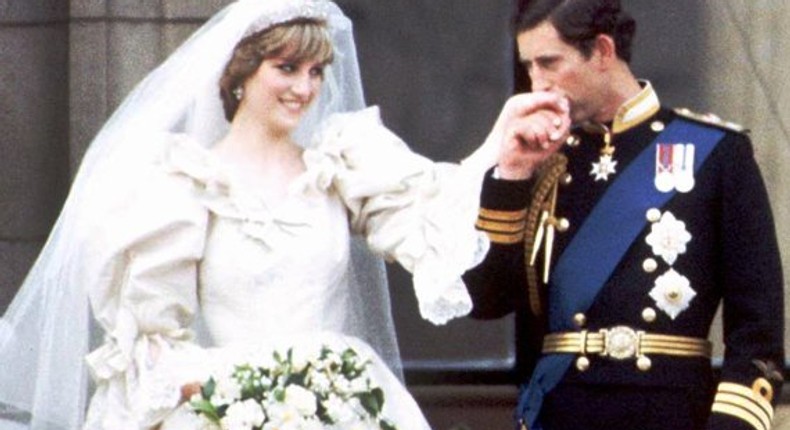 The photos were taken from the reception held at Buckingham Palace on 29 July 1981, where the royal couple were joined by guests including the Queen, Princess Anne, Princess Margaret and Prince Andrew.
The auction was carried out by a Boston-based company who obtained the exclusive photos from the collection of an assistant to photographer Lord Patrick Lichfield.
Lichfield was the only photographer allowed to take informal photographs of the royal family and their guests at the Palace following their wedding ceremony at St. Paul's Cathedral.
"The candid and unrehearsed moments of the fairytale wedding captured in these photographs show a seldom seen side of the Royal family," said Bobby Livingston, Executive VP at RR Auction.
"It's not surprising that photographs commanded such an impressive figure— the public adored Princess Diana and these never-before-seen photos have an incredible amount of sentimental value for the millions of fans that remember the people's princess."
The released photos also showed Diana in her famous wedding dress being arranged in the Throne Room for official photographs, were left out of the late Princess' and Prince Charles' wedding album.
JOIN OUR PULSE COMMUNITY!
Recommended articles
Style guide: Intricating beading and full embellishments taking over the wedding trends
AJ Sarpong radiates beauty and style in stunning birthday photos
5 behaviours chronic cheaters have in common
5 natural ways to delay your period
5 common reasons why men lose interest in relationships
Who is Nana Akua Addo you say? Here's a look at Ghana's fashion goddess
Modern relationships: 6 reasons why they don't last and what to do about it
5 things to do to your wedding dress after the big day
Argan oil: 5 wonderful benefits of this oil for your hair