700 million Africans are now connected via mobile phones
Mobile phone subscriptions are now almost eight times higher in Africa than in 2000, reaching about 700 million, according to The East African.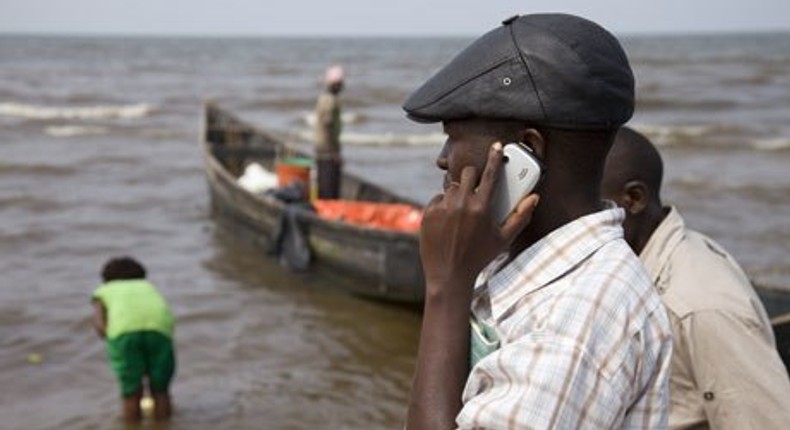 Users of mobile telephony devices in
The number of active mobile phone subscriptions was currently reported to stand at close to 700 million.
Despite the general increase, Nigeria still holds the top position for the largest telecommunications market in Africa and has grown its local mobile subscription base to over 150 million from a relatively lower number of 400,000 users in 2000.
What does this growth mean for Africa?
According to a report by the International Telecommunication Union (ITU), mobile technology has played a crucial role in promoting financial inclusion in sub-Saharan Africa, where less than 20 per cent of households have access to formal financial services.
The liberalisation of the communications sector in many African countries, the report explained has also enabled leading global telecom providers to expand their brands and compete for market share. Their strategies have included partnering with smaller manufacturers to develop more affordable mobile devices.
Mobile phone banking services are especially prevalent in Kenya, with penetration rates also relatively high in Uganda and Tanzania. The other countries with high mobile money account penetration rates are the Ivory Coast, Zimbabwe, Botswana, Rwanda and South Africa.
Regulatory reforms and liberalisation have also benefited local mobile operators, with countries such as Ghana, Nigeria and Tanzania having more than five local operators.
Growing competition for the mobile market has also led to a drop in the price of handsets — some smartphones retail for as little as GHC300 — and the cost of broadband connections.
The report also said sub-Sahara Africa's greatest development challenge is to move from an economic growth path based on commodity exports to a more sustainable industrial and services path. The mobile technology revolution can support and underpin this economic diversification.
Recommended articles
Baby born in September last year still unnamed as parents battle in court over choice of name
We'll fish out the MPs who betrayed the NDC and punish them – Joseph Yamin
Would I feel safe leaving drink or food with NDC MPs? – Sam George cries over ministers' approval
Court remands man for allegedly raping 56-year-old bed-ridden stroke patient
There's no evidence that NDC MPs were lured with money to approve Ministers – Ayariga
LGBTQI rights is a sensitive human rights issue – Akufo-Addo
MP for Kumawu Philip Basoah dies
Ghana doesn't have any law that criminalizes LGBTQ+ persons — Nana Addo
Accusations against BoG printing cash to finance gov't budget mischievous — Addison