6 things all Ghanaians have, but never take time to appreciate
Here is a list of 6 things you take for granted as a Ghanaian and why you must not do so anymore.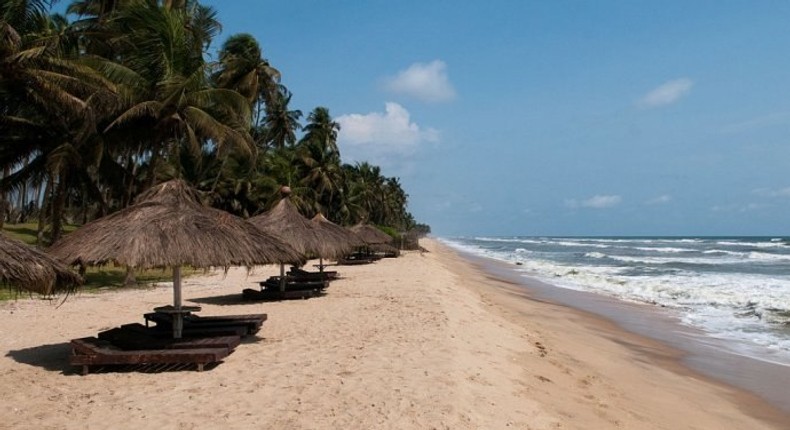 Ghana is a beautiful place. Yes!
There are things Ghanaians enjoy in Ghana. However, most people take these things they enjoy in Ghana for granted.
Ghana has a president. You may or may not be happy with who is in power but at least Ghanaians have a head of state. Other countries do not have one president, some also have a number of people fighting for the position but they do not have a leader.
Ghanaians should appreciate that they have a president?
This is one thing many Ghanaians boast of. "We are a peaceful country," this is a phrase many Ghanaians use. If you have peace, you have the liberty to move about. Other people in some countries do not have this freedom.
Ghana's weather is neither too warm nor too cold. Most people in Europe and America cherish the Ghanaian weather because it can get brutally cold over there. And the experience can be very frustrating.
Ghana's cost of living is lower than that of other countries. Compare Ghana's cost of living America and Europe. The cost of rent and taxes are overly expensive.
Yes, dumsor. The erratic power supply caused us to have conversations with our family and friends. Dumsor also made us sleep more especially when it occurred at night.
Anyway, this is not to say we want dumsor back.
Where are my foodies? Ghanaian dishes are just sumptuous. No matter where Ghanaian delicacies you won't have tasty Ghanaian meals like one from home.
The price of Ghanaian food is also gentle on your pocket.
We should appreciate our trotro, the Ghana Police and your bribing skills, visits by friends and family and many more.
Recommended articles
I was stranded – Man, 64, jailed 12 months for sleeping in John Paintsil's house cries (video)
Stop meddling in our local politics – Minority to World Bank Country Director
Nogokpo shrine cannot kill Agyinasare — Prophet Salifu Amoako
National Cathedral doesn't belong to any individual but Yahweh — Duncan-Williams
Ernest Yaw Anim sworn in by Speaker as new Kumawu MP
I was 203 years old before Jesus came - Pastor who has 46 wives and 289 children
We'll approve Justice Torkornoo as Chief Justice - Minority
Ghanaian who spends GHC700 on lottery weekly reveals how much he's won since 1983 (video)
Newly commissioned Ghanaian Catechist dies after feeling dizzy while preaching