Adom FM's Kofi Adomah Nwanwani confirms resignation
He also revealed that has jumped to a new hurdle in his Journalism career.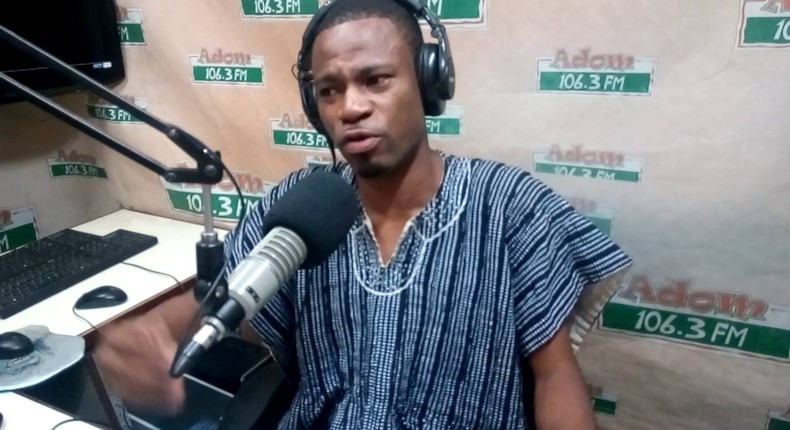 Adom FMs Kofi Adomah Nwanwani has confirmed his departure from Multimedia, a media powerhouse he has worked for a decade.
In a post on Facebook, the news reader on the Accra-based radio station said the decision to resign was not an easy one for him.
He expressed his gratitude to the CEO of Multimedia, his former colleagues and audience.
"It has been a decade of a great life changing experience for me especially in my career since I joined the Multimedia Group Limited. Employers and colleagues turned family," he wrote.
He continued: "I would like to use my humble platform to thank the CEO of Multimedia Group Limited (Kwasi Twum,fondly called, KT) and all my bosses for granting me the opportunity to work in their distinguished organization. This kind gesture will forever remain golden in my heart.
"To my Colleagues,always remember, I cherish all the moments we shared throughout my 10 year journey and you will always have a special spot in my life.
"As for my loyal audience/fans on Adom FM and Adom TV,its been an honour serving you all these years! It is with a heavy heart, I am announcing to you all that,from 1st December,2018,i would no longer be an employee at the Multimedia Group Limited(MGL).
"It was not an easy decision for me to make but Kofi Adoma Nwanwani has to jump a new hurdle in his Journalism career."
Get our Top Stories delivered to your inbox
Recommended articles
Nana Addo is working hard to restore the economy to benefit all Ghanaians – NPP
Hopeson Adorye names NDC officials who orchestrated the booing of Nana Addo
ECOWAS condemns Burkina Faso coup
Ordering Wontumi's mining firm to stop work without permit not enough – OccupyGhana
Galamsey queen Aisha Huang doesn't sleep in police cells — Odike
E-levy to be reviewed – Ken Ofori-Atta
16 suspects arrested by the police over Asaman Tamfoe shooting
Police arrest 16 suspects over shooting incident at Asaman Tamfoe
Cease your mining operations in the Tano Forest – Lands Minister orders Chairman Wontumi's company