Businesses will hardly be hit by the passage of new tax bills – GUTA
The Ghana Union of Traders Association (GUTA), President Dr. Joseph Obeng has expressed distress with Parliament's approval of the three revenue tax bills.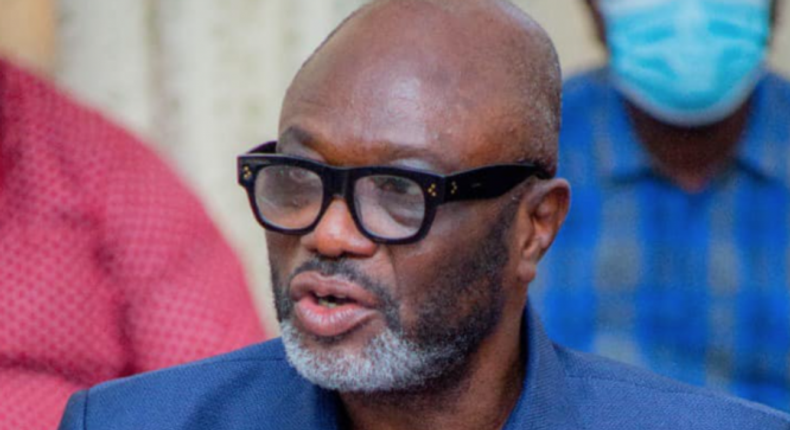 Dr. Obeng has lamented the adverse effect of the newly approved taxes on local businesses
due to not being competitive in the West African Sub-Region due to high imposed taxes.
"Businesses are not competitive in the sub region and that is why some of us have to go and buy goods from Togo, so additional taxes will affect our trade. It is going to make us pay a multiplicity of taxes and that is why we called it an obnoxious tax system."
He further bemoaned the high commercial lending rate which he said is another big disincentive for businesses in the country.
"Commercial lending rate is at 40 percent, and how do you want businesses to pay this and still have money to pay all these taxes? We are very disappointed at how we are producing our democracy here because it is all about imposition, this approval is going to impede our growth."
Dr. Obeng also tasked the government to look at other sectors to raise revenue other than overly burdening local businesses with taxes.
"We should curtail the leakages at the Free Zones and warehousing to help raise the needed revenue."
Parliament on Friday, March 31, passed the Income Tax Amendment Bill, Excise Duty Amendment Bill, and Growth and Sustainability Amendment Bill which collectively, are expected to generate approximately GH¢4 billion per year to supplement domestic revenue.
Recommended articles
Truck driver speaks about how road crashes can be stopped in Ghana
Savannah Region: 70 arrested after renewed clashes at Lukula and Mempeasem
Nogokpo traditional leaders give Agyinasare 14-day ultimatum to appear for questioning
Akufo-Addo must declare a state of emergency over Ghana's economy – Kwame Pianim
Retired teacher ordered to pay 2k fine, sheep… for trying to sleep with friend's wife
Nana Addo receives highest international diplomacy award
Let's work together for peace in Bawku — Bawumia
Mahama has the ability to tackle Ghana's economic challenges — Stan Dogbe
Let's try and co-exist peacefully – Mahama to Gonja and Mamprusi communities