Galamsey has become a social intervention under Nana Addo — NDC's Prince Henry
Illegal mining popularly known as galamsey has become one of the social interventions under the government led by President Nana Addo Dankwa Akufo-Addo, a member of the communication team of the National Democratic Congress (NDC), Prince Henry has said.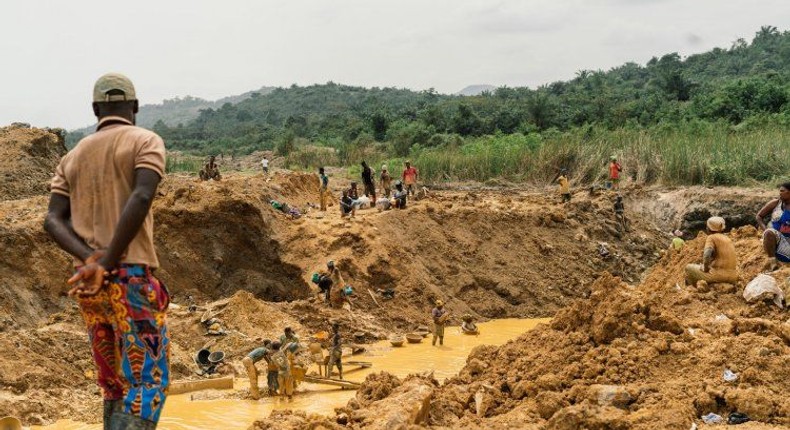 He said the status of the Birim river in the Eastern Region currently is very sad and disheartening.
The Birim river has been degraded as a result of illegal mining activities.
The community members and some organizations have requested the government to take action against the illegal miners and protect the river.
The upsurge in a mad rush for gold over a decade ago led to thousands of illegal miners, including some foreign nationals, mostly Chinese, invading the gold deposit belt of the country to prospect for gold.
The phenomenon led to the pollution of the Birim River and other river bodies which used to be a major source of drinking water for millions of Ghanaians.
The Ghana Water Company Limited (GWCL) had complained about the high turbidity of the waters of the river making it very expensive for treatment for human consumption.
Apart from that, the GWCL raised the alarm of its equipment getting damaged should the company continue to pump water through the machines.
President Nana Addo Dankwa Akufo-Addo has reiterated his commitment to end galamsey in the country.
He disclosed that no government in the history of Ghana has embarked on a more rigorous galamsey fight than his government.
He said the galamsey menace that has been generated in recent times explains the importance Ghanaians attach to the issue.
According to him, "We are here to eradicate galamsey and surely, it would be eradicated...No government has shown that resilience in the fight against galamsey."
Prince Henry adding his voice to the destruction of the water bodies in a Twitter post said galamsey activities are killing Ghanaians and causing harm to the forest.
Recommended articles
There's no transparency in Ghana's gold for oil agreement — Mahama
Her business is gone - Yellow Sisi Waakye seller's husband cries: 'My wife can't harm customers'
My infidelity and broken marriage shouldn't make you leave my church - Kyiri Abosom begs
Construction of Agenda 111 at Jasikan still at ground level after gov't paid contractor $1.2m
NPP presidential race: You're a hypocrite if you don't support Alan — Carlos Ahenkorah
Chiana-Paga constituents believe Francis Abirigo is biblical Moses of the constituency
Your investigation will make my job better - Education Minister thanks The Fourth Estate
Police arrest 8 people over Computerized School Selection and Placement System fraud
'I'll let you come and help' - Kyiri Abosom tells church ladies as he announces divorce (video)